< 1
minute read
With the free load testing tool, you can run a free load test for your website or API straight from the browser, without any account needed. The load test scenario is hardcoded to the following:
load tests will run with 1 parallel user
load tests will run for 10 seconds
load tests will run from US East (Northern Virginia) location
load tests results will be publicly available.
In order to understand better how your websites or APIs behave under more load, you can create an account by clicking here, and create different load testing scenarios with up to 1000 concurrent users, from multiple locations, for up to 10 minutes per test.
Identifying potential issues, when multiple users access your websites or web services at the same time, is very beneficial and helps conversion rates.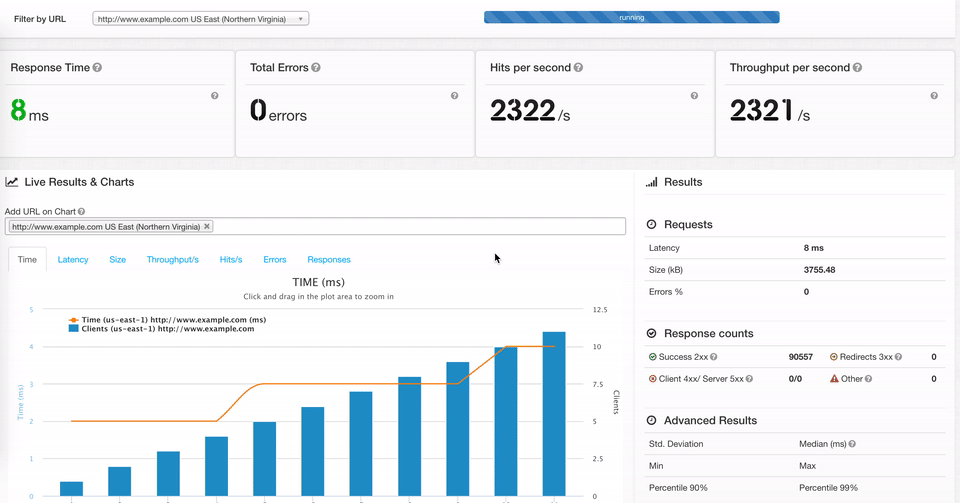 Give it a try and run a free load test today!