Simplify Website Performance & Load Testing with One Cloud Testing Platform!
Comprehensive and user-friendly cloud platform for Load Testing, Speed Testing and Website & API Optimization and Monitoring

LoadFocus is an all-in-one Cloud Testing Platform for Websites and APIs with Load Testing, Apache JMeter Load Testing functionality and Page Speed Monitoring!
Optimize Your Website Performance - All in One Platform
Load Testing
Optimize your site's performance under load with real-time insights into your website or API's peak traffic response.
JMeter Load Testing
Globally stress test your app: Execute JMeter scripts across various locales.
Page Speed Monitoring
Seamlessly track your website's load times from diverse cloud locations.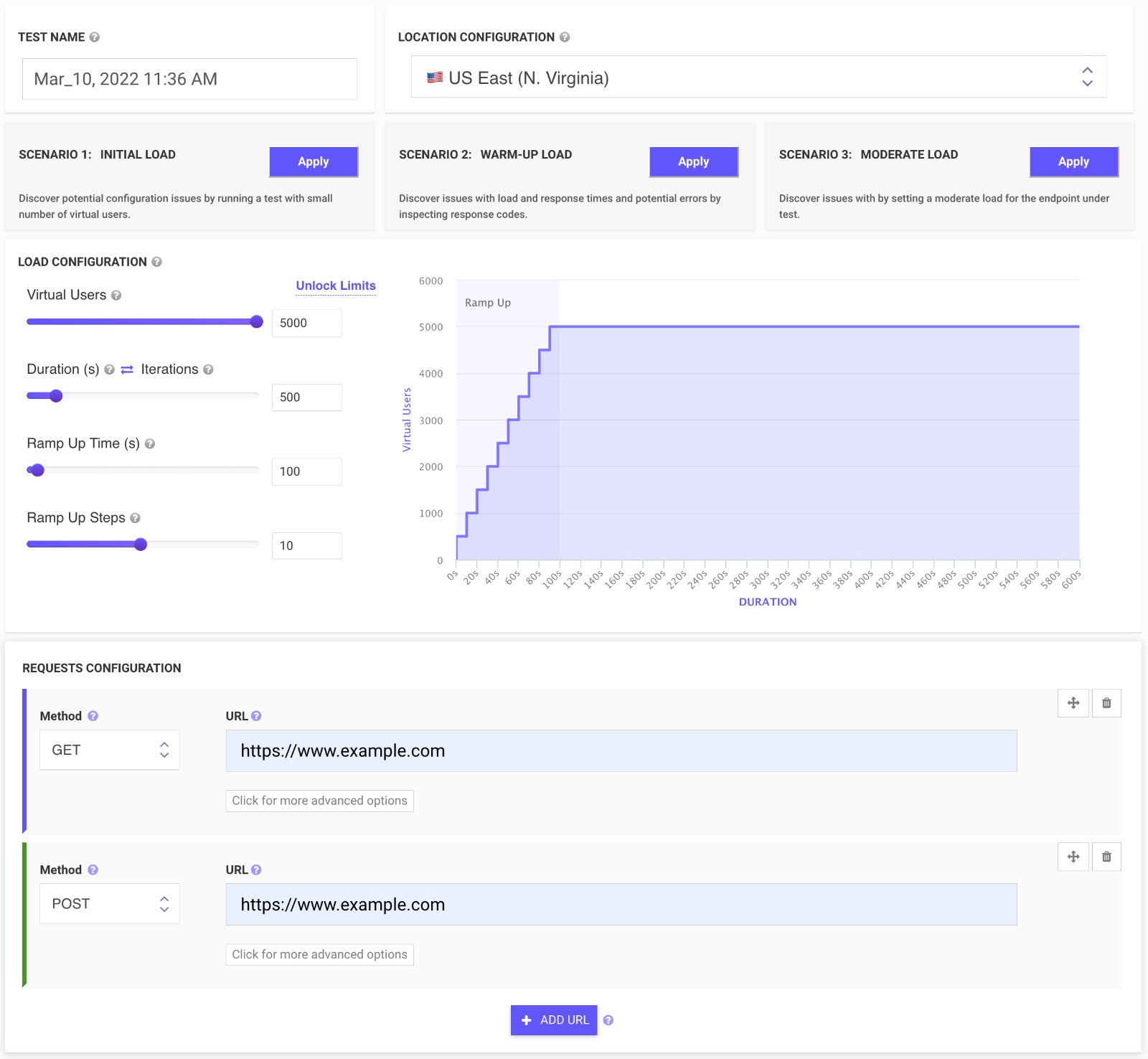 Name: Choose a name for your test, we automatically add the current date as a name.
Locations: Select from multiple cloud locations in order to simulate a more realistic load test.
Load Testing scenarios: Select load testing scenario from a predefined list.
Requests configuration: Add new requests, website URL or REST APIs, GET, POST, PUT, DELETE and other request types.
Add Multiple URLs: Create complex scenarios by add multiple URLs to your load test.
Automatic Configuration: Drag the bar or add in the field the number of Virtual Users, Duration, Ramp Up Time and Steps.
Find out how many users your Website or API can handle. No coding skills are required. Run tests within the browser from multiple locations within minutes. Generate whitelabel reports.
Simulate high load scenarios before key events or launches.
Identify bottlenecks in your system under stress.
Measure response times under different load levels.
Improve user experience by preventing downtime.
Learn more on Load Testing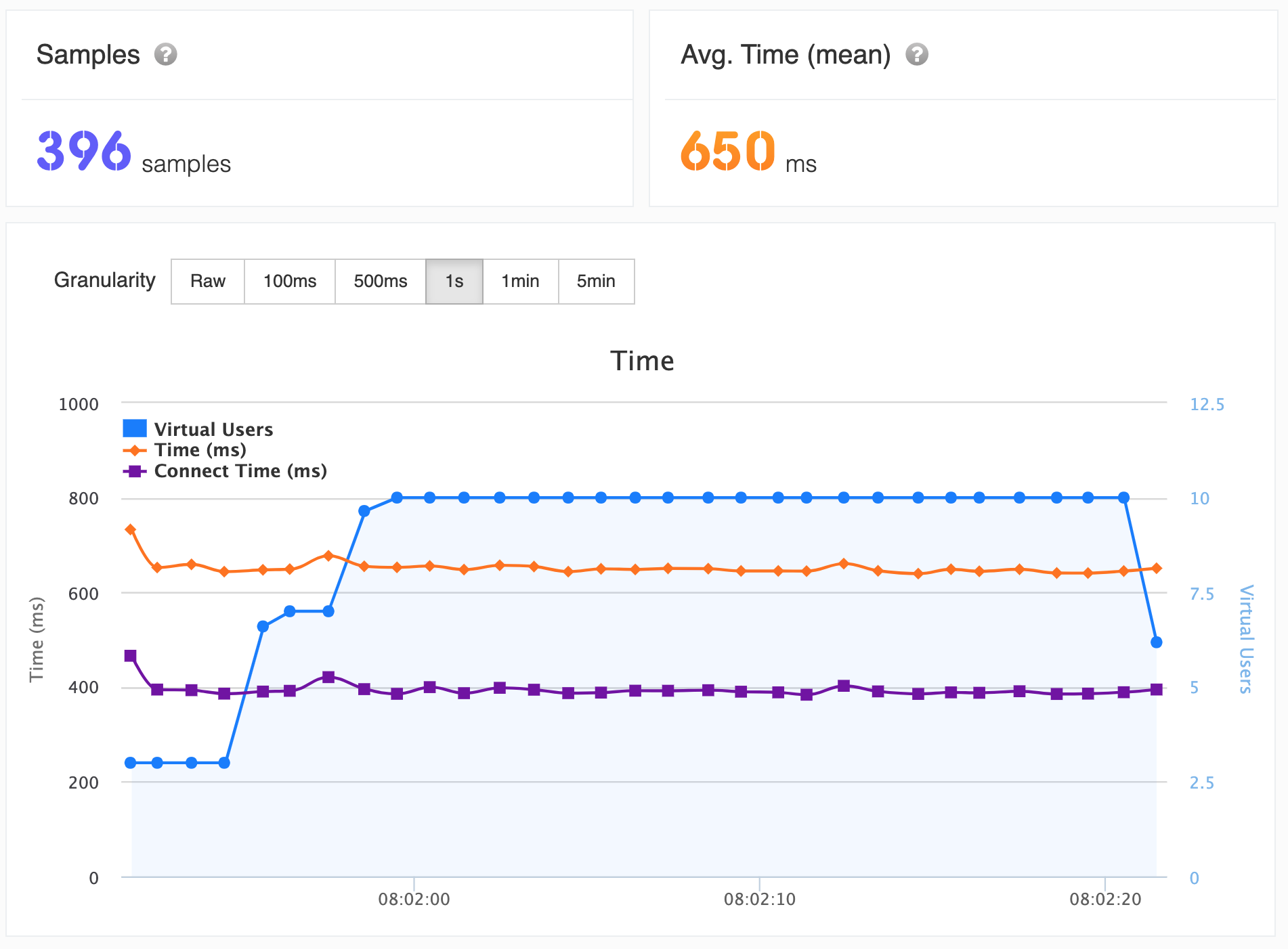 Easy upload and run JMeter tests from multiple cloud locations with thousands of users.
Inspect real-time performance metrics for your Website and APIs with Apache JMeter from the cloud.
Cloud-based JMeter tests for realistic global conditions.
Simulate real-user load from different geographic locations.
Uncover system bottlenecks before they impact users.
Generate detailed, actionable reports for test results.
Run extensive JMeter load tests without any setup required.
Learn more on JMeter Load Testing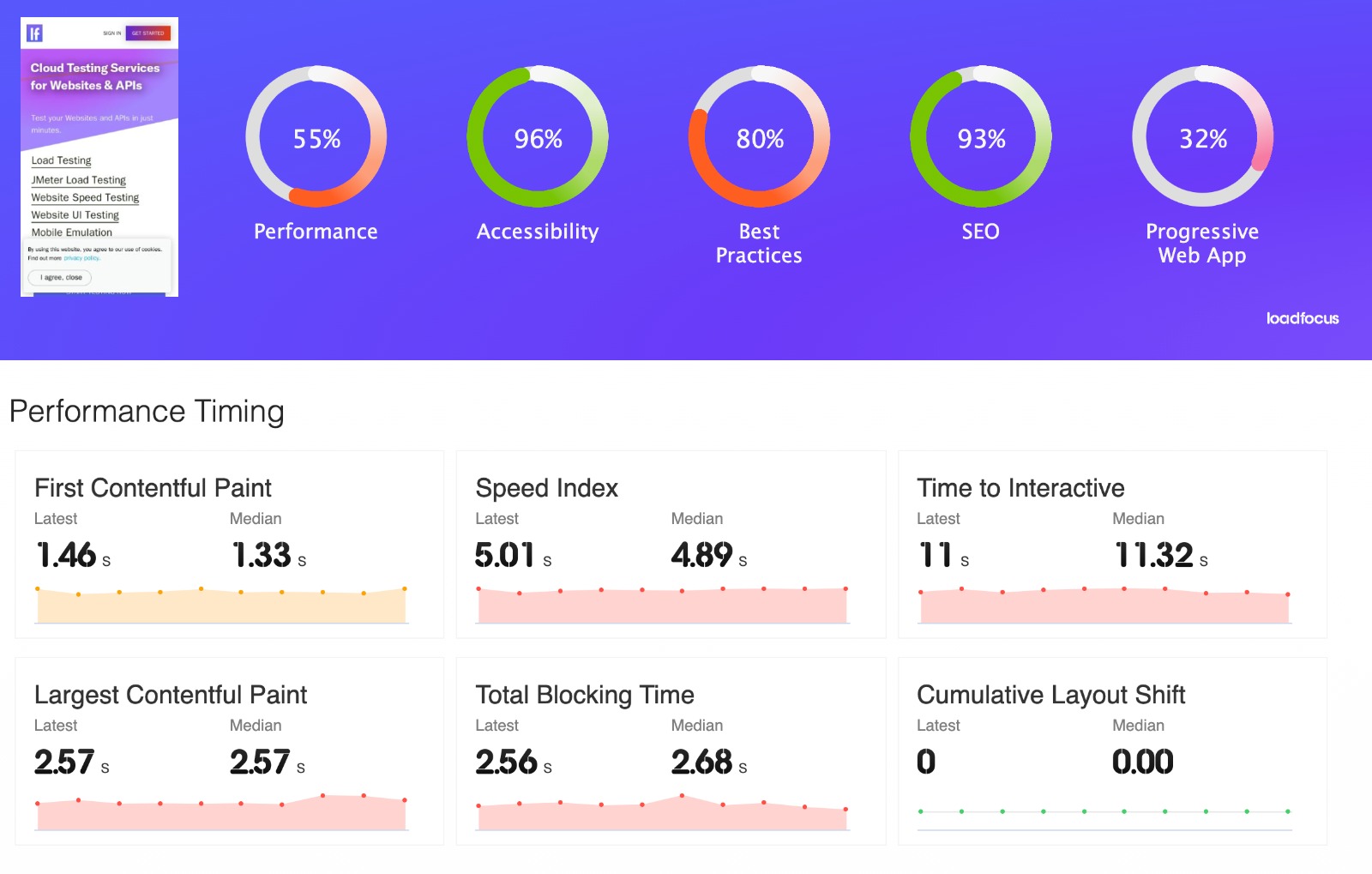 Page Speed Monitoring
Lost in the mystery of erratic page speeds across different devices and regions? This unpredictability can lead to unhappy users and slipping SEO rankings.
Page speed inconsistencies across regions and devices can frustrate users and impact sales. For instance, a site loading swiftly in New York but slowly in London, or on desktops but not mobiles, can lead to poor user experience and lost customers.
Regular speed checks from multiple global locations.
Mobile and desktop performance monitoring.
Real-time alerts for slow page loads.
In-depth performance reports and charts.
Page Speed Monitoring
TRUSTED BY
15k+ Happy
Customers
TESTING TOOLS
5x increase
Testing Speed
SPEED UP
+35% faster
Websites
"With LoadFocus, we achieved a notable
30% reduction
in setup time and a significant
40% acceleration
in post-test response speed. Plus, it offers a
superior user interface
and far more comprehensive charts than our past testing tools."
You deserve better testing services
Comprehensive and user-friendly cloud platform for Load Testing, Speed Testing and Website & API Optimization and Monitoring
Start Testing Now
→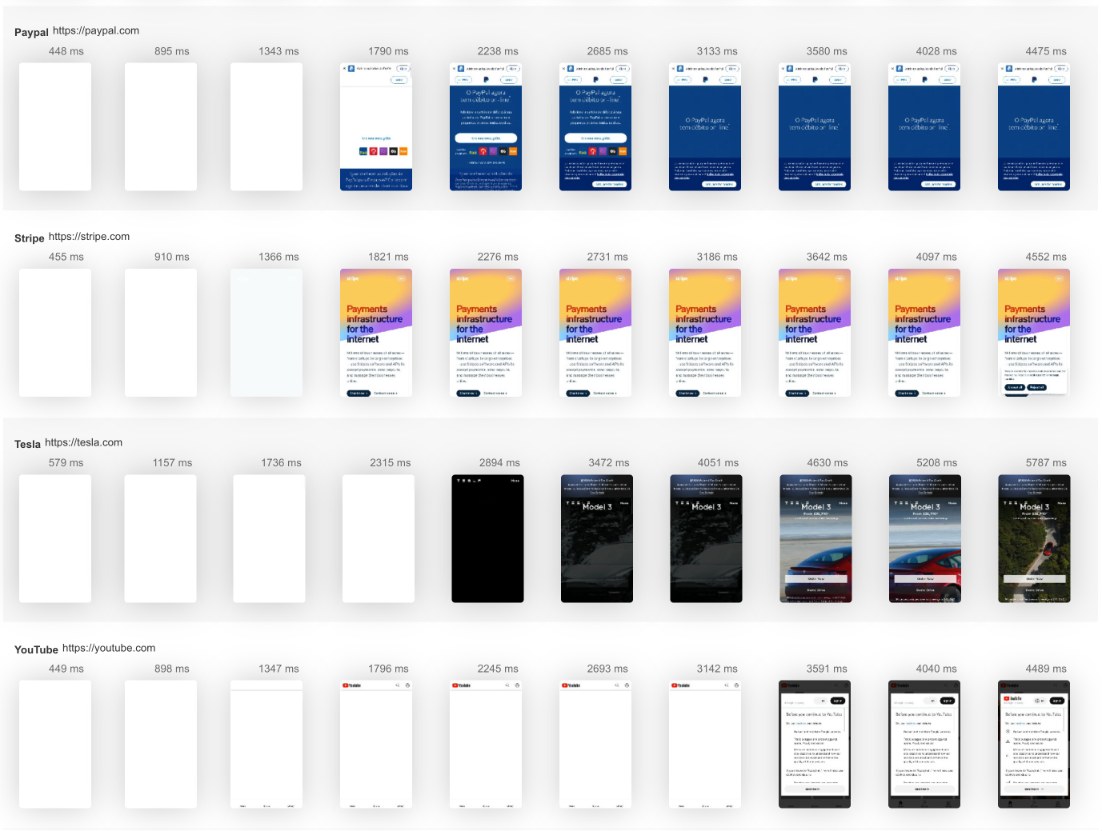 We'll help you get started
Browse use cases, getting started videos, tutorials, and our showcase to find what you need to succeed with LoadFocus — and as a business.
Learn
Browse our documentation covering everything from use cases to getting started guided and videos.
Explore
Tools to make your testing development and overall experience much better.
Learn more. Read on our blog.