API Monitoring
With API monitoring from LoadFocus you are able to spot problems quickly and identify issues that could impact end-user experience.
LoadFocus monitors the Availability of your API Endpoints and helps you gain instant visibility into the performance, availability, and functionality.
REST API Monitoring
Reduce the risk of downtime
Track API Availability
API monitoring runs API tests at periodic intervals.
API Uptime Monitoring
Monitor the availability and response times of your REST API endpoints from multiple global cloud locations.
Monitor API problems as a Team
Easily communicate between developers and QA .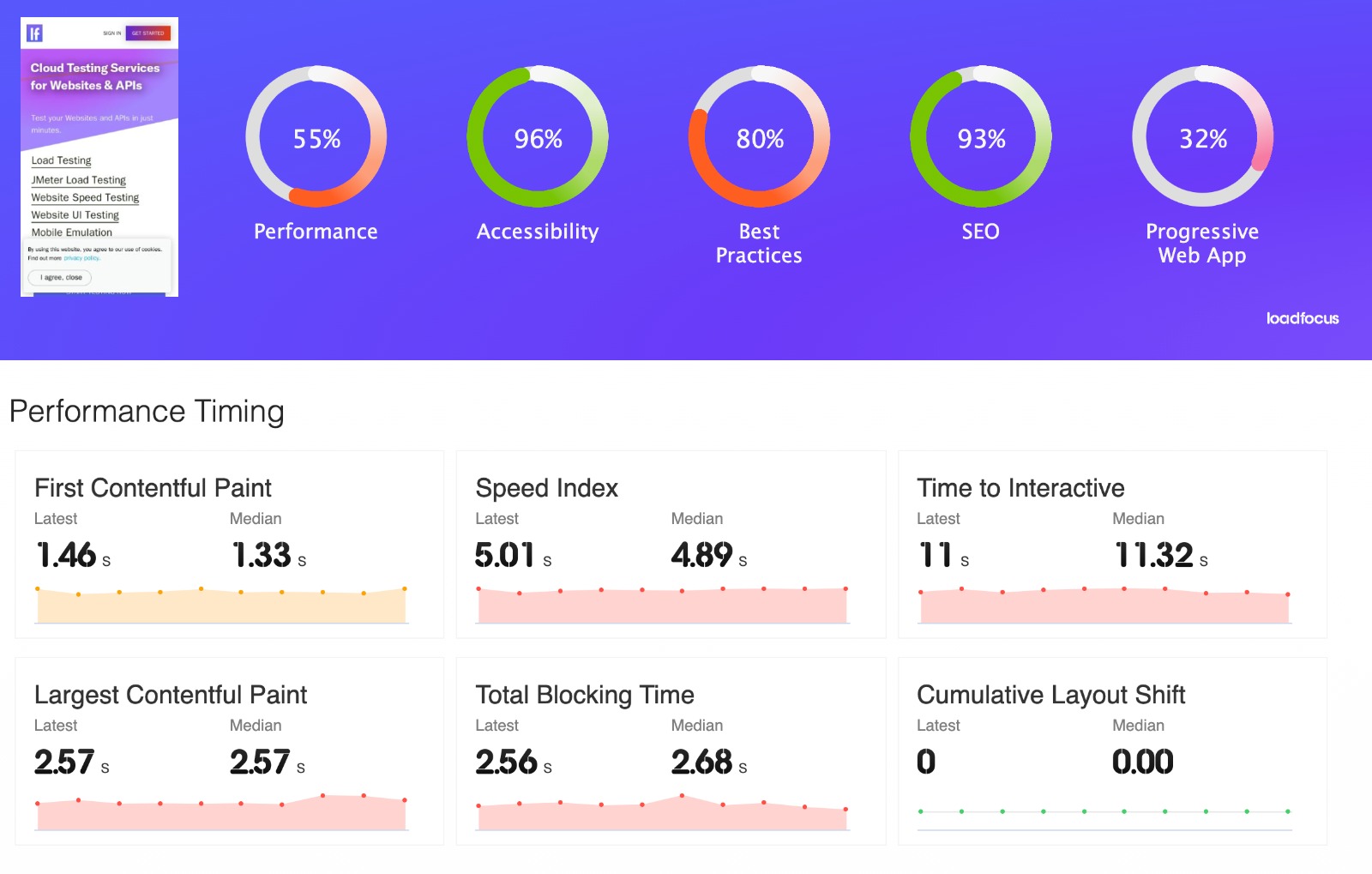 Cloud Testing Infrastructure
Load Testing
See how your websites or APIs is doing under load.
JMeter Load Testing
Run your JMeter test scripts from multiple locations.
Page Speed Monitoring
Monitor Your Website Insights and Performance using Lighthouse.
API Uptime Monitoring
More than 15 locations
Monitor and check the response of your APIs from different locations around the world.
Anomaly detection in Monitoring
Easily spot regressions.
Track Core Web Vitals
Monitor Web Vitals and service level agreements (SLA).