3
minutes read
An easy way to monitor the speed and rendering of your website, also how fast your website or any of the web pages on your website is to use the Website Performance Monitoring Service from LoadFocus.
Why does this matter? Well, first of all you want your website to appear in search engines like Google in the first results.
The speed of your websites and other metrics matter a lot on how search engines position your web pages in the search results.
And if you think about it, it's logical, the better your website is in terms of speed, performance, accessibility, content, the better is for the visitors that enter your website.
Test Your Website
You can now test your website for free using the free account from LoadFocus.
Overall, the focus is for a better user experience for users on desktop and mobile devices.
With Website Performance Monitoring Service from LoadFocus you can easily create new tests to monitor the performance of your website or any of the web pages on your website in just a few clicks.
You can also schedule the test to run every x number of hours. It's easy and intuitive.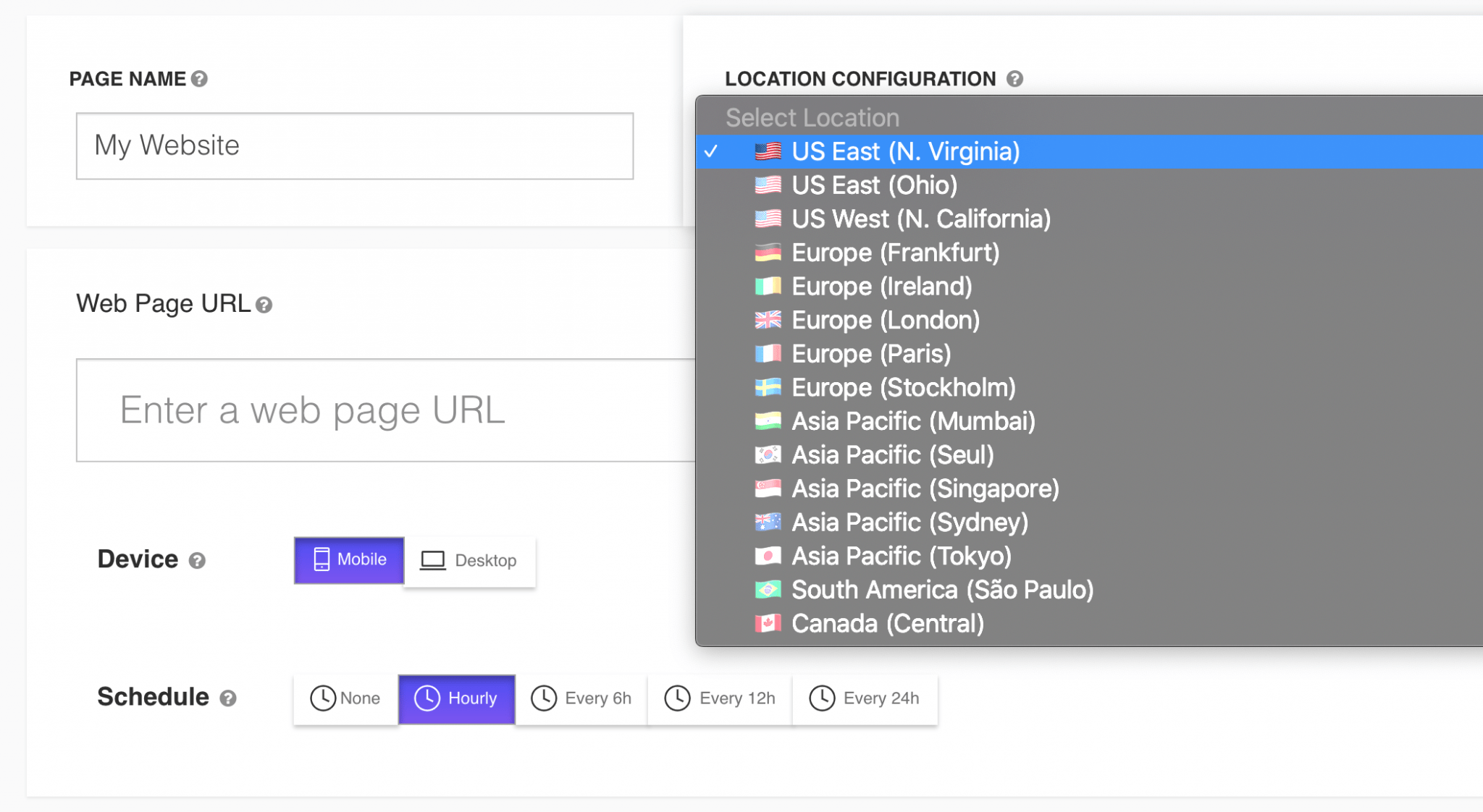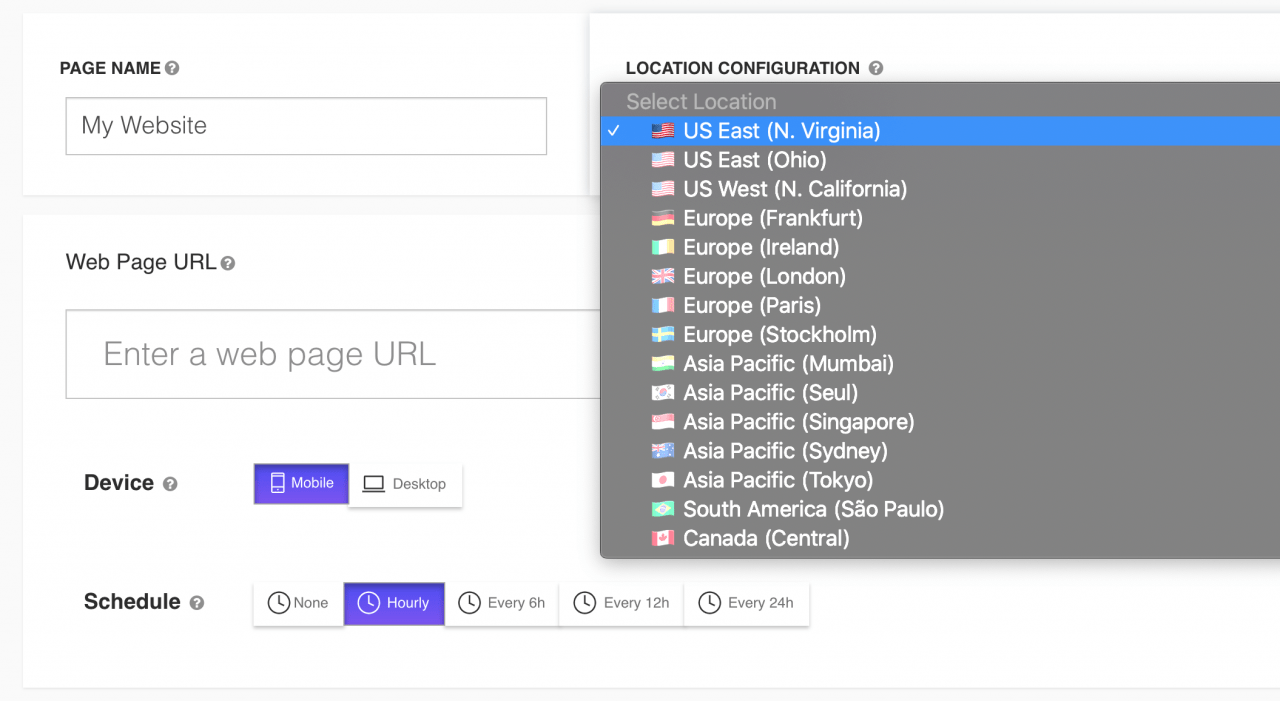 Test your website or web pages on Mobile or Desktop, and schedule your monitor to run at an interval.
Results for your Performance Test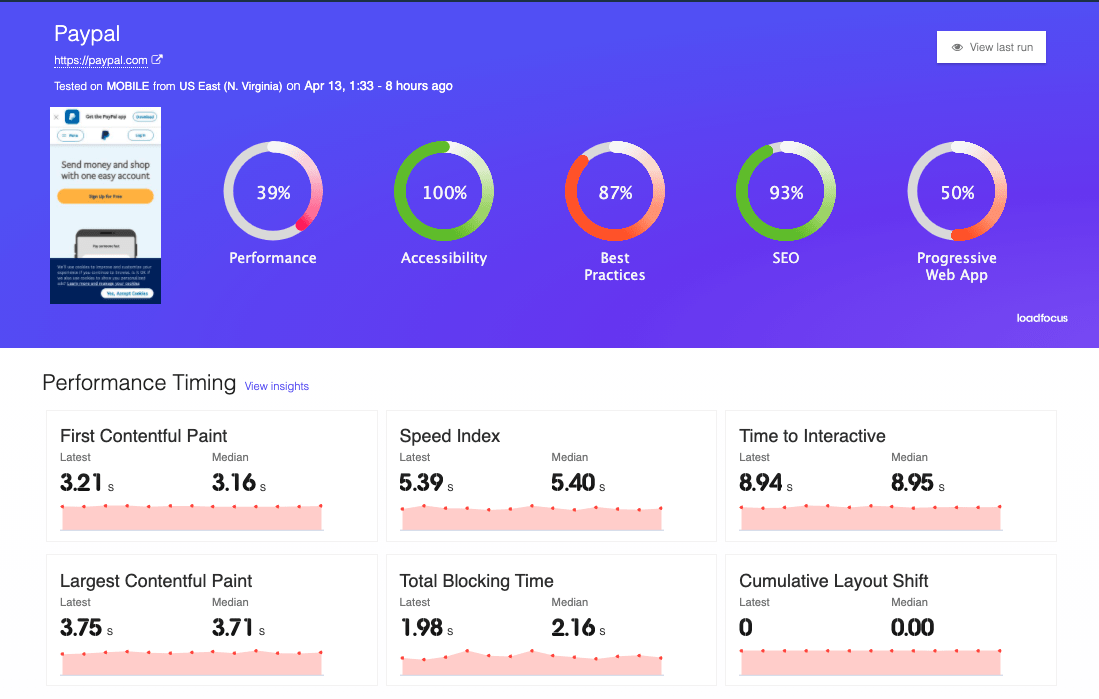 The results are explained and you can easily inspect the rendering of your web page and the metrics related to the performance score.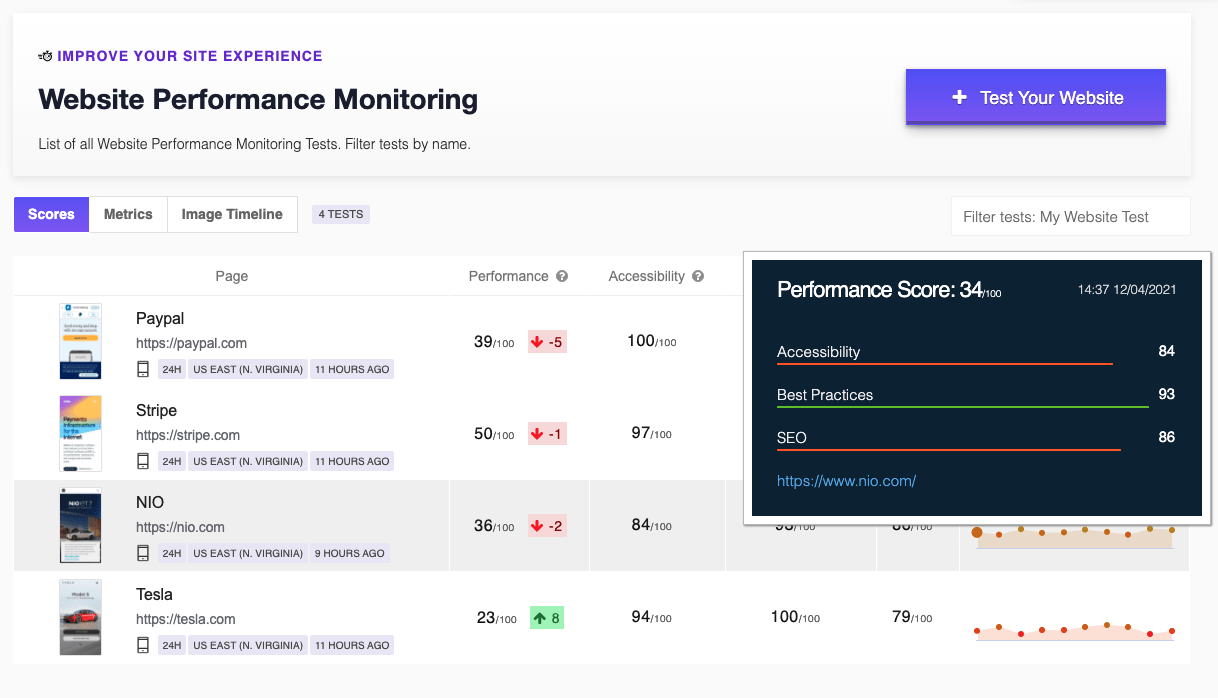 Run multiple times to check for difference, and receive alerts and notifications when something goes wrong.
Let's say you release a new feature which makes your site really slow, Website Performance Monitoring Service from LoadFocus you'll get alerted not only that your website is slow, but also what is causing this issue.
You can monitor multiple websites or webpages by running tests from different world locations and check the results of the most important performance metrics, easily using modern and intuitive chars.
Website Rendering Timeline
Inspect the rendering of the website step by step just like a visitor of your website is experiencing.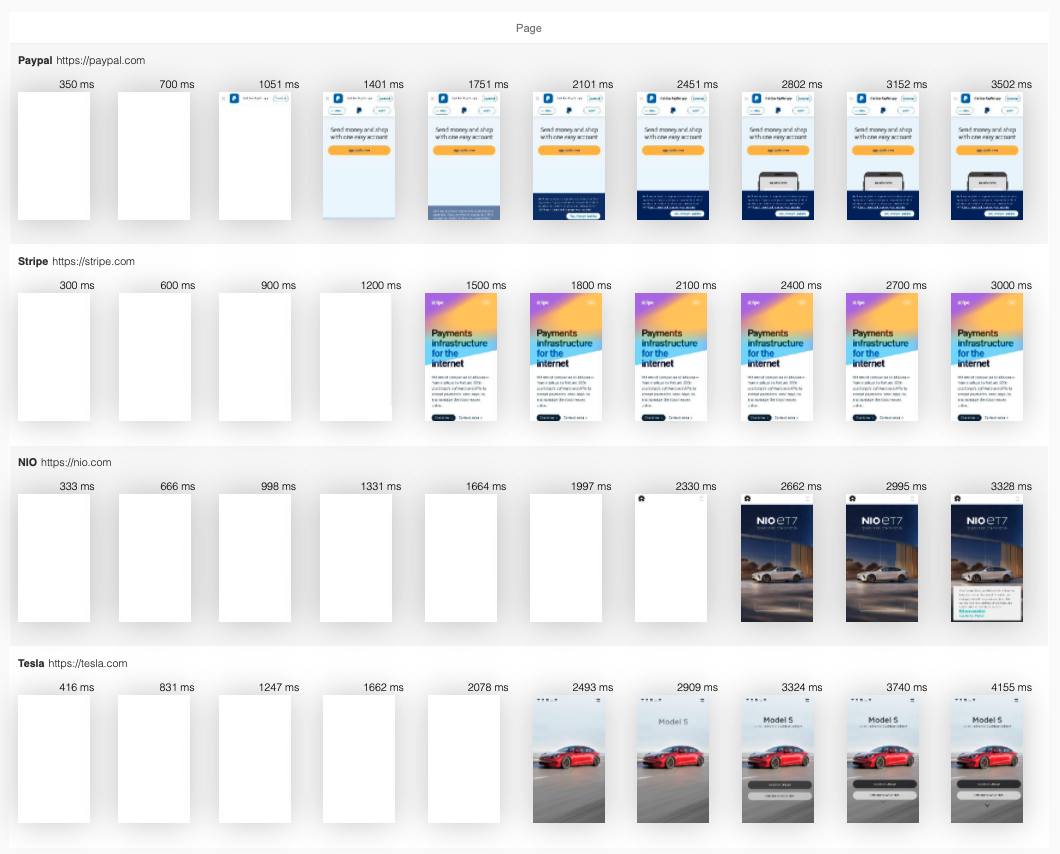 We keep all your results history to better compare between different runs and understand your speed performance.
Chrome Extension
Use the Chrome Extension: Website Performance Monitoring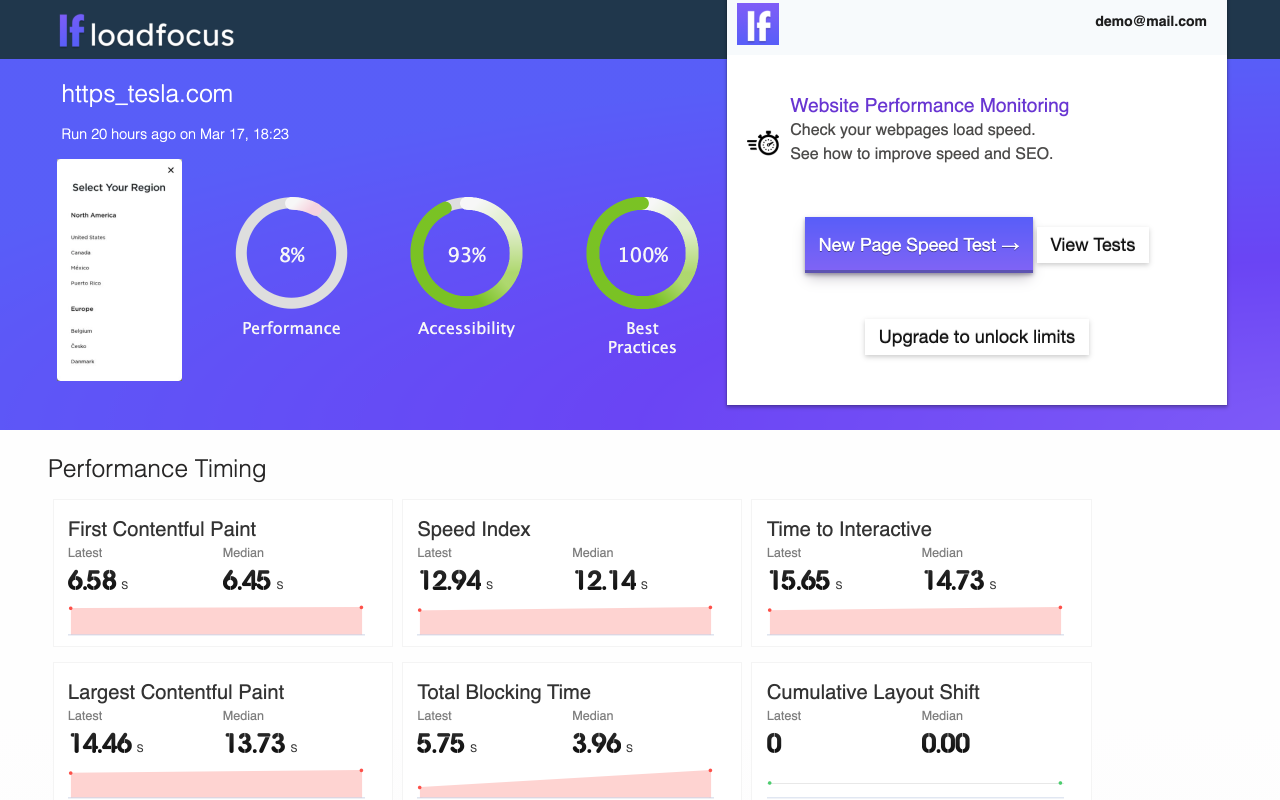 ---
Written by Bogdan Vazzolla.
LoadFocus is a cloud testing platform, a load and stress testing tool which provides the infrastructure to run tests with thousands of concurrent users, from multiple cloud locations, in less than a few minutes, keep history of the results, compare different runs to inspect performance improvements or performance degradation. It also supports running JMeter load tests from the cloud and monitoring and audit web and mobile performance.