2
minutes read
KissFront is a web performance monitoring tool running Lighthouse continuously or on-demand (using Lighthouse as a service) to monitor your website performance and get insights on speed with modern performance metrics.
Lighthouse is an open-source automated tool for analysing and improving the quality of web pages with audits for performance, accessibility, progressive web apps, SEO and best practices.
KissFront.com uses Lighthouse as a Service to provide regression testing for developers and product people
Each time Lighthouse audit generates a comprehensive report that gives information on all of the tests that passed in addition to the ones that failed. Also it includes the ability to test progressive web applications for compliance with standards and best practices.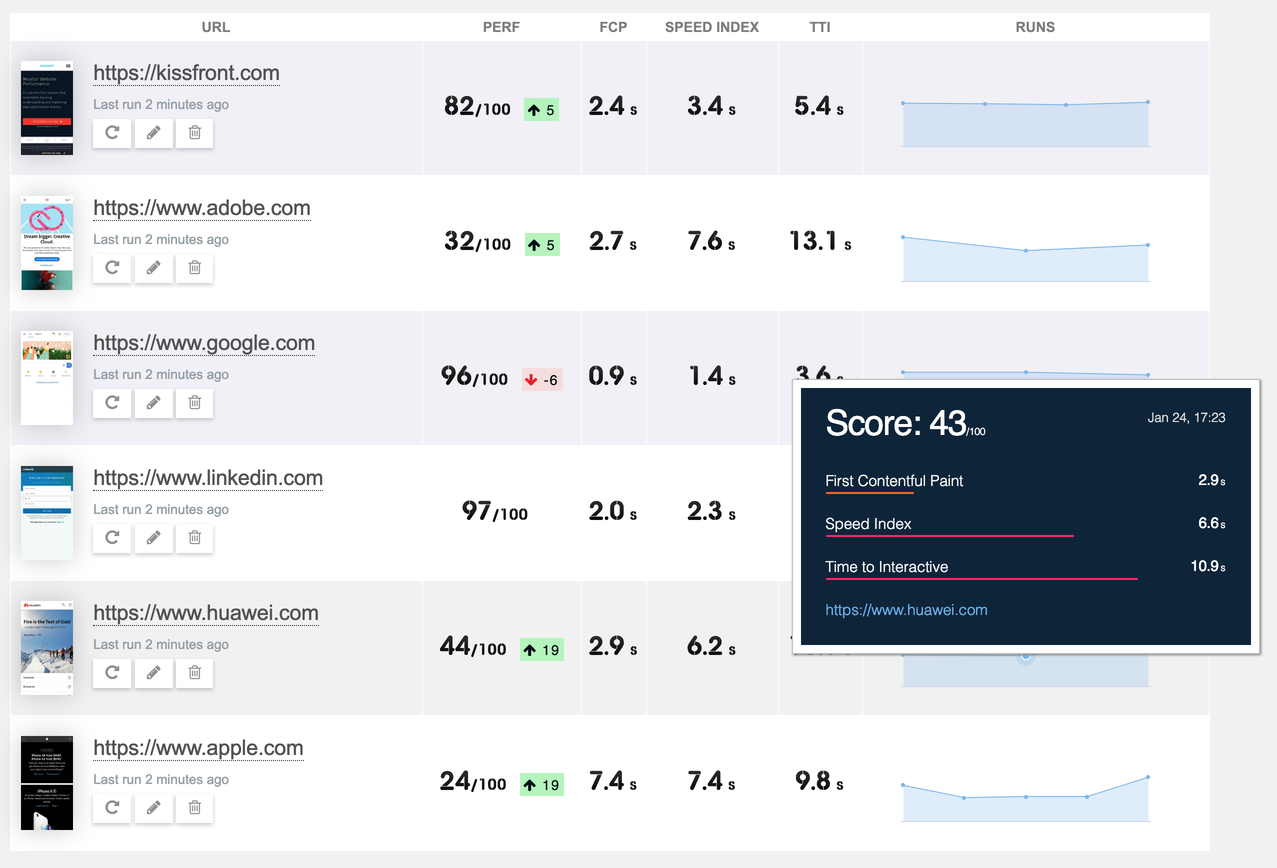 KissFront uses Lighthouse audits and it provides five categories of feedback, ranking from zero to 100. Lighthouse Audit references: Performance, Progressive Web App, Accessibility, Best Practices, SEO.
Performance: Modern metrics on how fast your website loads and how key elements become available to your customers – First Contentful Paint, First Meaningful Paint, Speed Index etc.
Progressive Web App: checks your site's level of completeness, which improves mobile performance and may increase search engine rankings.
Accessibility: checks 35 accessibility traits, one of the most important things you can monitor, also you are legally obliged to provide an accessible website.
Best Practices: checks the use web development best practices, like HTTP/2.
SEO: less thorough than some third-party SEO audit tools, it can still help your business get an idea of how it will perform in search engines.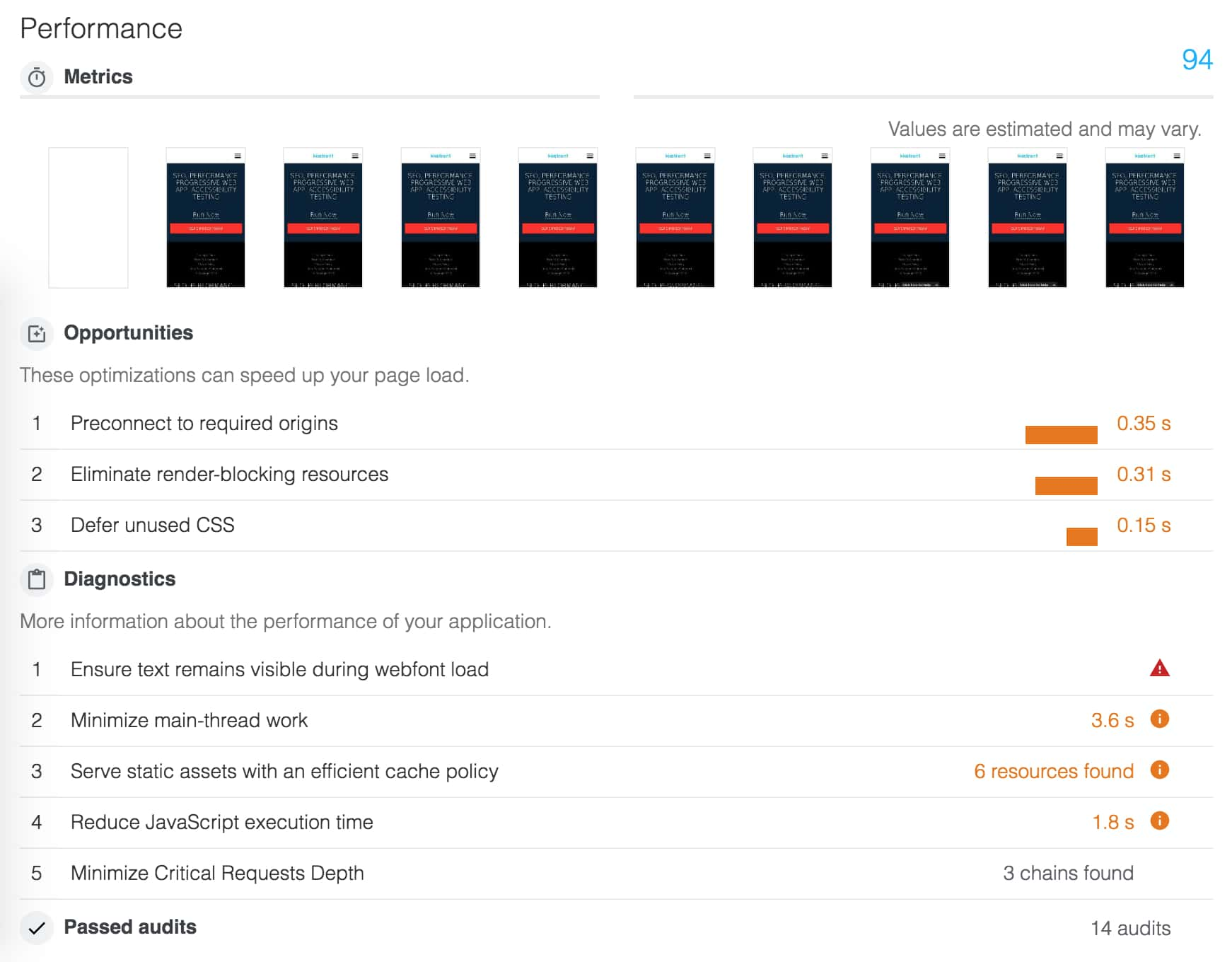 Choose the Lighthouse usage
Use KissFront for Lighthouse as a service
Chrome DevTools
Command line (via shell scripts)
As Node module npm install -g lighthouse To run an audit: lighthouse To see audit options: lighthouse –help
KissFront.com Helps Improving Your Overall Website Experience. Easily store and share results with your team.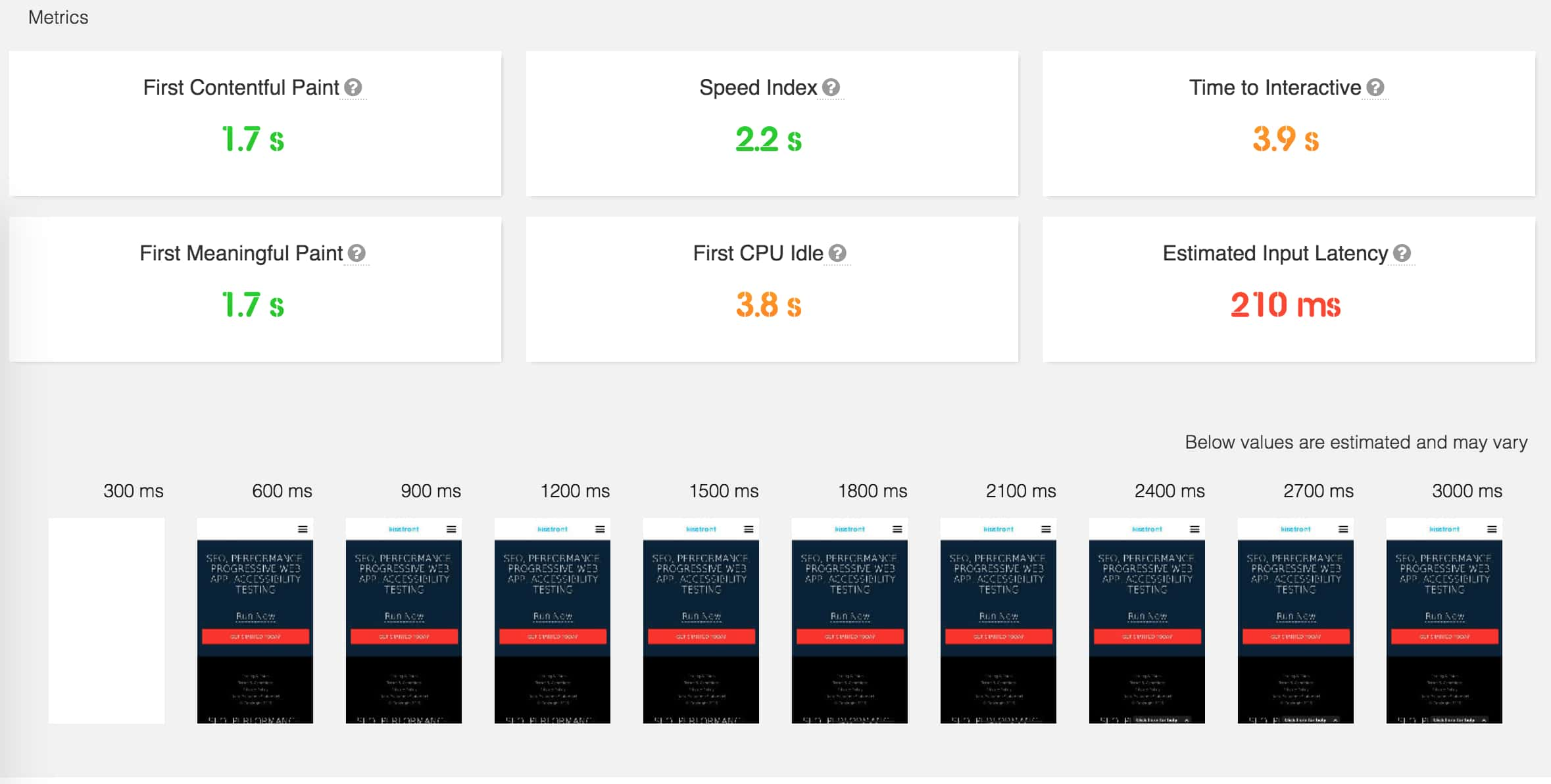 KissFront gives you the ability to monitor all the metrics from above over a period of time during deployments and high load. Also gives you the ability to monitor not only your website but you competitors web sites.