2
minutes read
Customers conversion rate is a very important metric for every online business, even if you have a simple website, a blog, an ecommerce marketplace or a complex platform. At LoadFocus, we saw this as an opportunity to add a new service under the same plans, a service which will help you keep an eye on the speed of your website and be able to always compare with any on your competitors.
We wanted to make it easier to monitor any changes that happen on an hourly/daily/weekly or monthly basis with your website, how it renders and how it loads comparing to your top competitors.
LF Page Speed Monitoring
LF Page Speed Monitoring is an easy way to monitor speed of your website from the cloud with LoadFocus. To put it simply, Page Speed Monitoring is like running a Page Speed Testing, but instead of giving you the full report once, you get it every day. It's a technology that allows you to schedule Page Speed Tests as fast as every hour and you get alerted when your test runs and if anything changes comparing to your previous runs.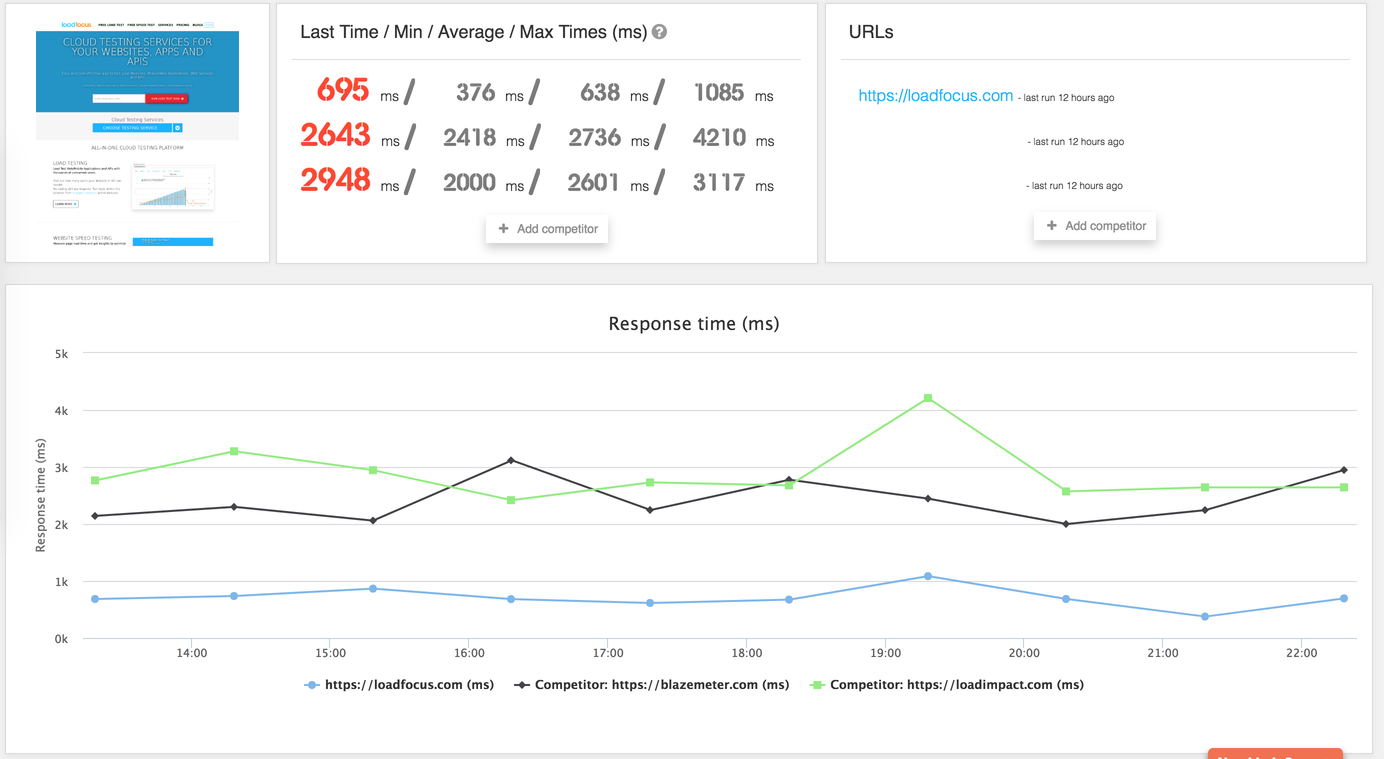 The best part? You can see how your website rendered for each run, we take full page screenshots for your website and your competitors along with full performance metrics. LF Page Speed Monitoring provides an easy option to monitor all your websites from the cloud. LF Page Speed Monitoring alerts you when changes occur for any of your websites or competitors' websites.
Configuration
All you need to do is add your website URL, specify the email addresses on which you want to get alerted for reports and changes, define your competitors, and launch.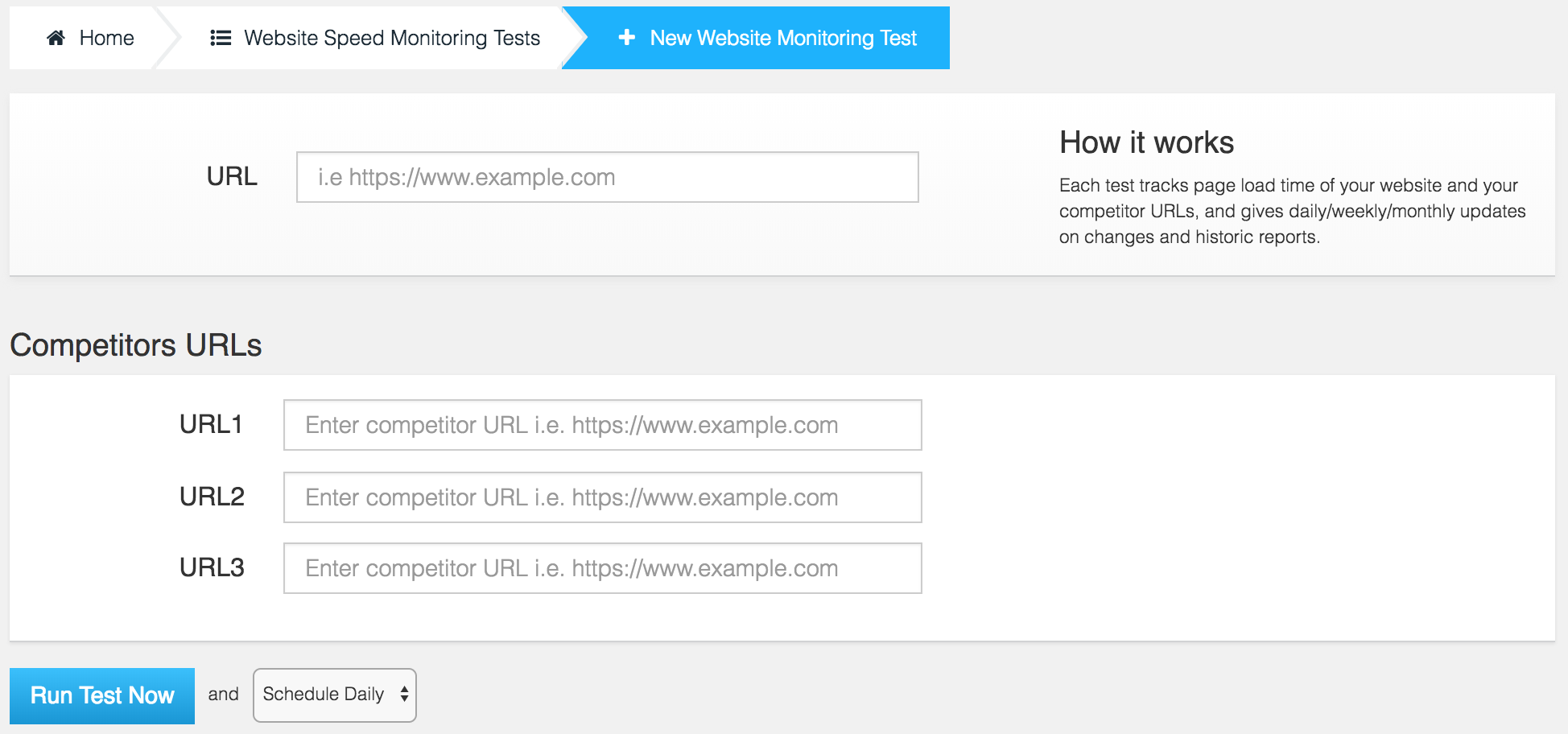 Pricing
With Page Speed Monitoring, you have flexible configuration options to closely match your monitoring needs and this services comes along within the same existent plans.
Setting up a new monitor with LF Page Speed Monitoring is a matter of seconds, just set schedule time for page speed tests to run on a regular basis and get notified when tests changes happen or at every run.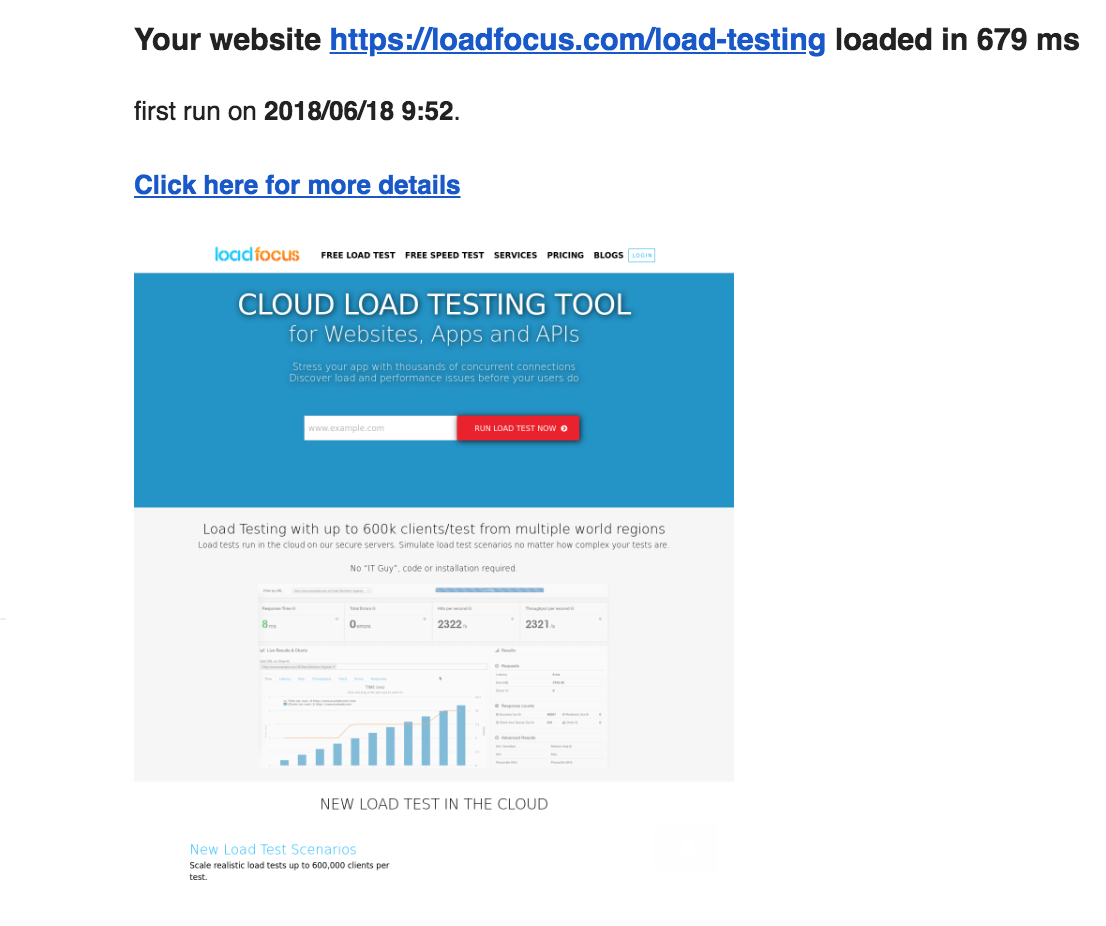 LF Page Speed Monitoring is available today.