2
minutes read
During Speed testing of your website or web application using LoadFocus (https://loadfocus.com/speedtests) on the Advice section you might get the tip that you need to enable compression like in the image below: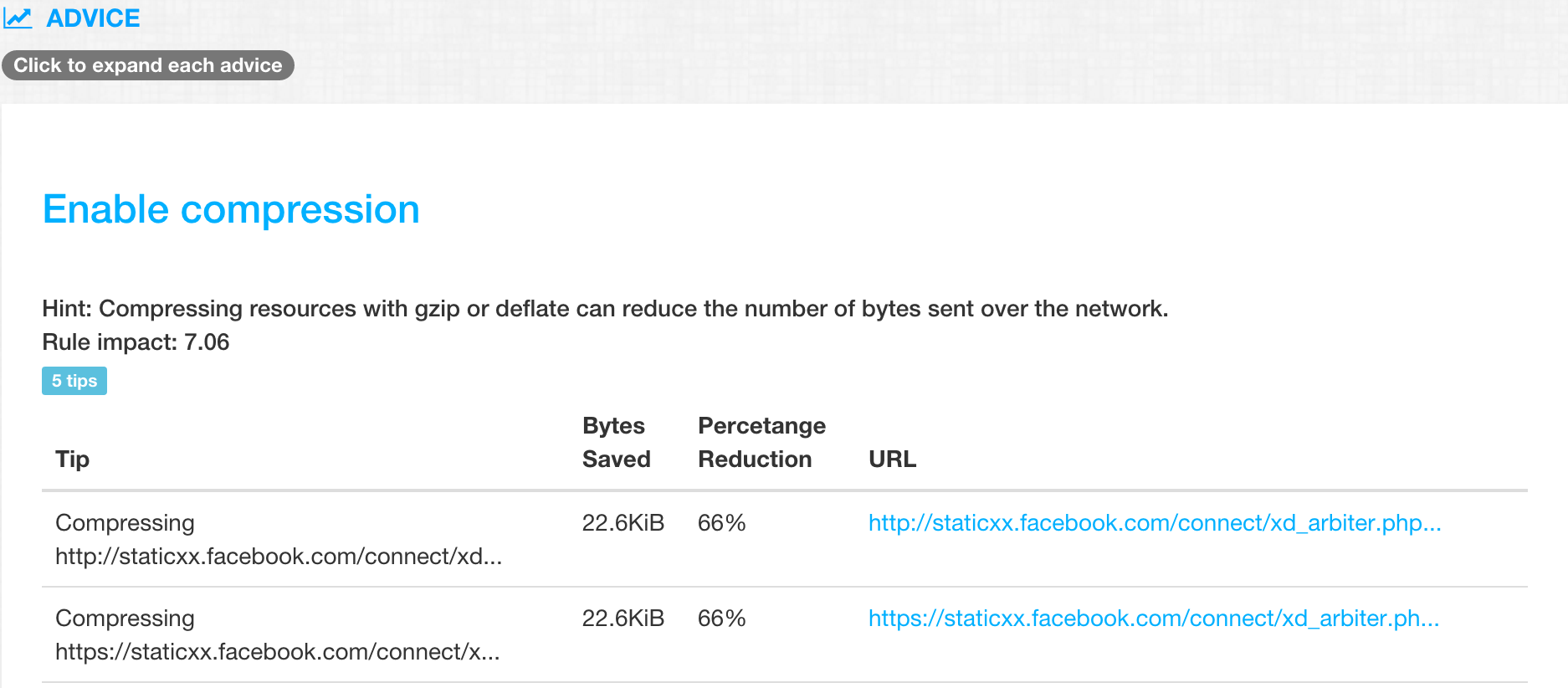 The question is why and how do you do that ?
The response to the why is that enabling gzip compression can reduce the size of the transferred response by up to 80-90%;
This has the following benefits:
significantly reduces the amount of time it takes to download the resources
reduces data usage for the client
improves the time to first render of your pages
a better user experience for your customers
a better monetization for your web application
You can enable gzip compression for CSS and JavaScript files.
Apart from these any text data or XML files will also benefit from gzip compression. Don't use gzip for image or other binary files.
Image file formats supported by the web, as well as videos, PDFs and other binary formats, are already compressed; using gzip compression on them won't provide any additional benefit.
By default all modern browsers automatically negotiate gzip compression for all HTTP requests that are done.
To help you enable gzip compression on your server you can check out the following project
https://github.com/h5bp/server-configs
that contains the sample configuration files for quite a few different servers.
After you've finishes to enable compression on your server run the LoadFocus speed test again. This time the tip regarding to Enable compression should say that everything is fine.
LoadFocus.com is a Cloud Testing Platform used for Load and Performance Testing for Websites and APIs and Website Speed Testing with Analytics.