< 1
minute read
You can run a free website speed test using instances of real browsers on LoadFocus.com. We are using Mozilla Firefox browser to run the website speed test, so the results match the end-user experience exactly.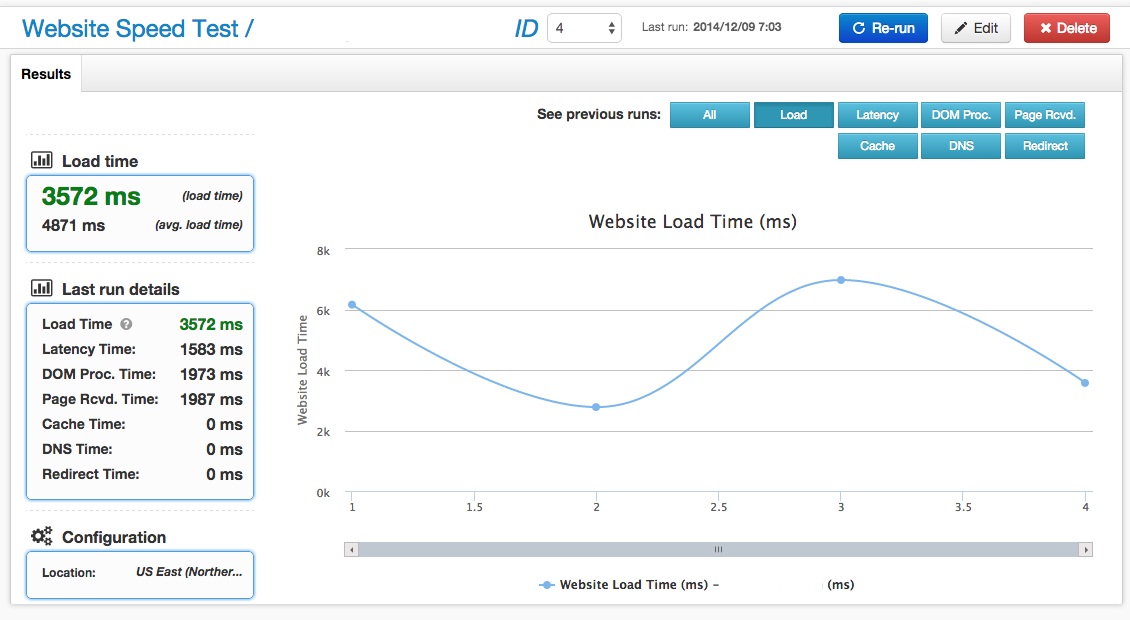 Easily re-run speed tests and compare metrics like:
Website Load Time
Latency Time
DOM Processing Time
Page Received Time
Cache Time
DNS Time
Redirect Time
We keep all your website speed test results for you to better compare between different speed runs.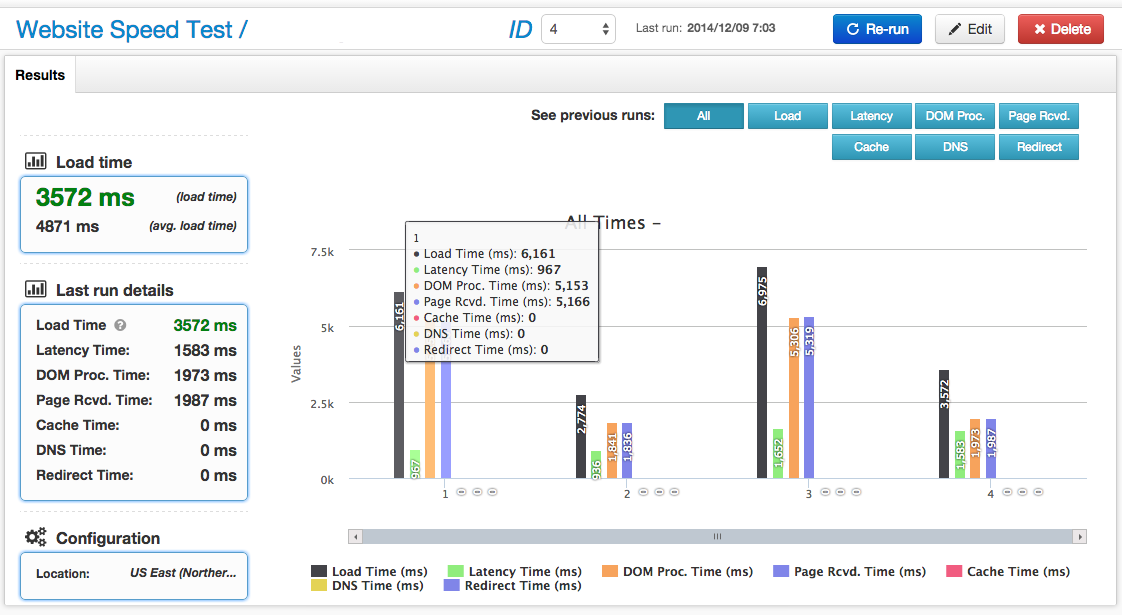 All speed test results can be visualised on charts for a better and easier understanding.
Have fun running website speed tests and comparing results.