< 1
minute read
We've introduced an easy way to find which technologies are used by the website under test, in case you have ever wondered on how to find what technology is behind the particular website.
In order to find out what technology is used by a website, just scroll on the results page to check the Built With Technology section. It detects CMS, CRM, , E-Commerce platforms, web frameworks, server software, analytics tools and others. All you have to do is to put website name and then it shows all the information related to website.
Here is an example of a test, and now it's also part of our Free Website Speed Test.
This will help you better understand by your website loads slower than expected, and find out what other website are using in terms of the scripts and technologies behind that website, and find out more information about competitors.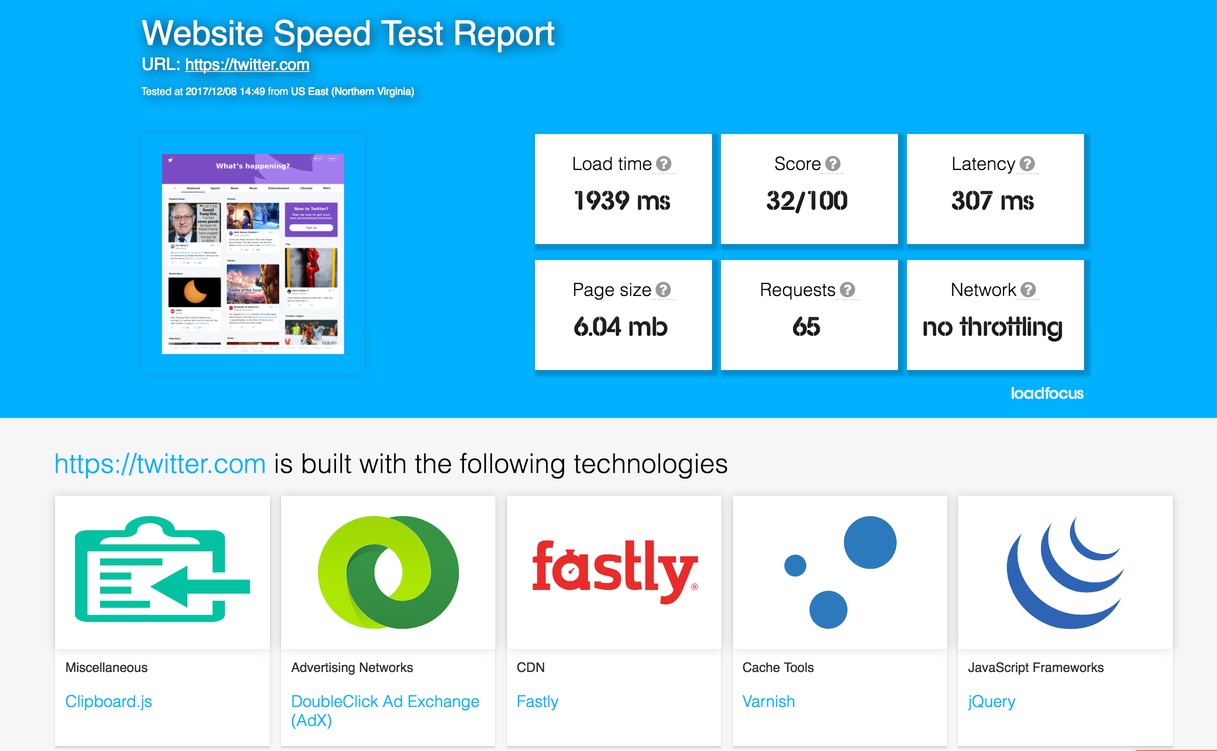 LoadFocus is a cloud testing platform for: