4
minutes read
Here are some important suggestions on how to improve your search engine optimization (SEO) and advance your website and every page in the ranks of search engine result pages (SERPs) to the top of the page results:
1. Publish Genuine and Relevant Content
Genuine content on subjects that matter can bring more daily visitors than paid ads, this is not a secret any more. The secret is to write constantly quality content in order to improve website's authority and ranking.
First thing to accomplish is to identify a set of keywords that matter for your website:
Keywords research
Keyword research helps you find which keywords are most valuable to turn into the queries that your target audience is looking for.
Use various online tools to identity your website's keywords. Also, you can have a look at your competitors' keywords to discover things that potential customers are looking for.
Keyword generators are a good starting point from where you can refine the results. Huge number of keywords that you are not aware can be found using these kind of tools.
Target Accurate Keywords
Targeted keywords are the phrases that your target audience and visitors use in search engines when they are searching for a better solution.
Keyword Phrases
Keyword phrases are ranking higher in the SERPs can drive best targeted traffic to your website. Even though it's harder to find phrases that match your web page's content, they are not so competitive and can rank higher in search results.
Long-tail keywords
Long tail keywords are usually 4+ word terms that customers use to search for products in services in search engines.
Usually long tail keywords are a guaranteed way to start, because keywords with less that 4 words have a much higher competition.
Outside The Box Keywords
You need to super super creative keywords that are relevant to your website and your industry.
Keyword generators may be useful for show various keywords, but it's your job to eliminate the ones not relevant to your business.
2. Publish Content Regularly
When you publish content on a regular basis which is relevant and useful, your visitors love it, and so do the search engines.
If your website or blog has content that is updated regularly, this helps your overall website relevancy. Make sure you post at least once a week or a specific schedule, and share the changes or updates on social media.
3. Page Speed
Using tools that monitor the speed of your website and web pages is a must. Posting articles or content that affects the speed of your website happens all the time, but you must be able to monitor any changes that may affect the ranking of your website.
Monitoring
LoadFocus Page Speed Monitoring tool can help you set alerts for any of the top performance metrics, including SEO, Best Practices, Performance and others and receive alerts over email, Slack or Microsoft Teams channels about various changes on your webpages.
This helps you be proactive and discover issues before your customers experience a slow website. A website's ranking is also affected on the speed it renders, so make sure you monitor it on a set schedule.
4. Metadata
Title Metadata
The Meta Title Tag or SEO Title is the most important element on the page for telling the search engines what the page is about.
Keywords present in the title metadata should be present also in the page URI (if possible) and will dictate which keywords the page should focus on.
Titles should have less than 60 charachters (spaces included), and must be unique for every page and language.
Description Metadata
Description metadata is a HTML tag of 160-165 characters maximum or less, which has the main purpose of summarizing the content of the product or the page.
Meta descriptions are not used as ranking factors. Duplicate descriptions should be avoided.
Keywords Metadata
Keywords which are present in the meta description should also be present in the Keywords meta HTML tag.
Use meta keywords to give search engines more information about a page's content and direct the search bots towards the specific content of each page.
Optimizing Metadata
An eye on various issue that may appear on your webpages is always useful. Too long meta titles or descriptions happen all the time, that's why using a tool to monitor your page's SEO is useful.
With LoadFocus, you can monitor the SEO of your web pages on a hourly basis and receive insights on your issues and how to resolve them.
The list of keywords or keyword phrases should be kept at ten or fifteen unique keywords or phrases.
5. Links
Internal Links
Internal links are links from pages within your websites (same domain). They help users and search engines better find pages within your site.
External Links
External links on the other hand are links from other websites to your website. These should be organic links.
External links can strengthen your internal links which may allow to rank new pages with no external links to them.
6. Alt tag
Alt tags are used on images to inform the search engines about what an image is about and allowing them to index it properly.
Alt tags should be specific and succint, no repetition or alt text to images that should not be indexed.
Use LoadFocus Page Monitoring tool to list out all incorrect/missing alt tags, and monitor all pages every hour.
7. Link Title attribute
A SEO title attribut must contain keywords related to your taget link, ususally used when you want to provide more details about the link.
Add title attribute text useful for visitors and search engines, don't just add keywords for the sake of have more keywords on the same page.
Conclusion: all above items should be considered in order to improve the search ranking of a website.
---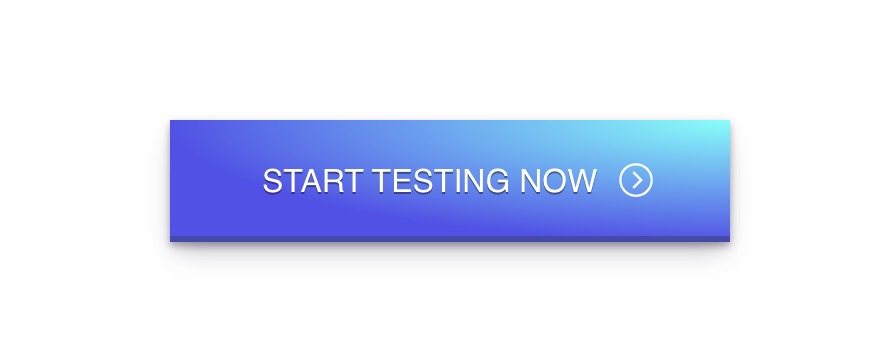 ---
Written by Bogdan V.
LoadFocus is a cloud testing platform, a load and stress testing tool which provides the infrastructure to run tests with thousands of concurrent users, from multiple cloud locations, in less than a few minutes, keep history of the results, compare different runs to inspect performance improvements or performance degradation. It also supports running JMeter load tests from the cloud and monitoring and audit web and mobile performance.