3
minutes read
SEO is very important for your website, it brings customers to your website and keeps your business rolling.
Using the SEO Monitoring tool from LoadFocus you can audit the SEO of your website's landing page, or any new or existing web page present on your domain.
You can start SEO monitoring for free in less the 30 seconds, here are the steps:
Start Monitoring your Website
Go to https://speed.loadfocus.com/speedtests and click New Test
Add your full website URL (i.e. https://example.com) and schedule your SEO test to run every 1H, 6H, 12H or 24h.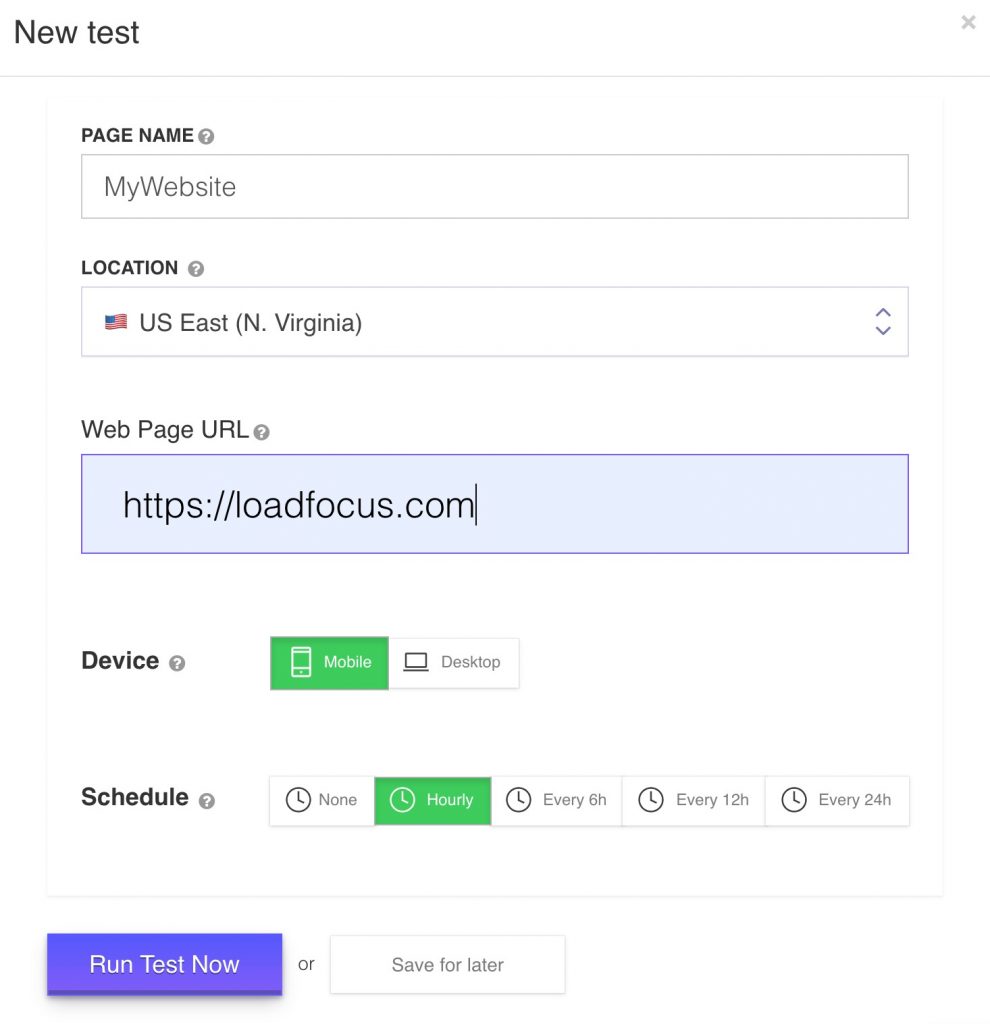 2. Select the Location from where your web page will be tested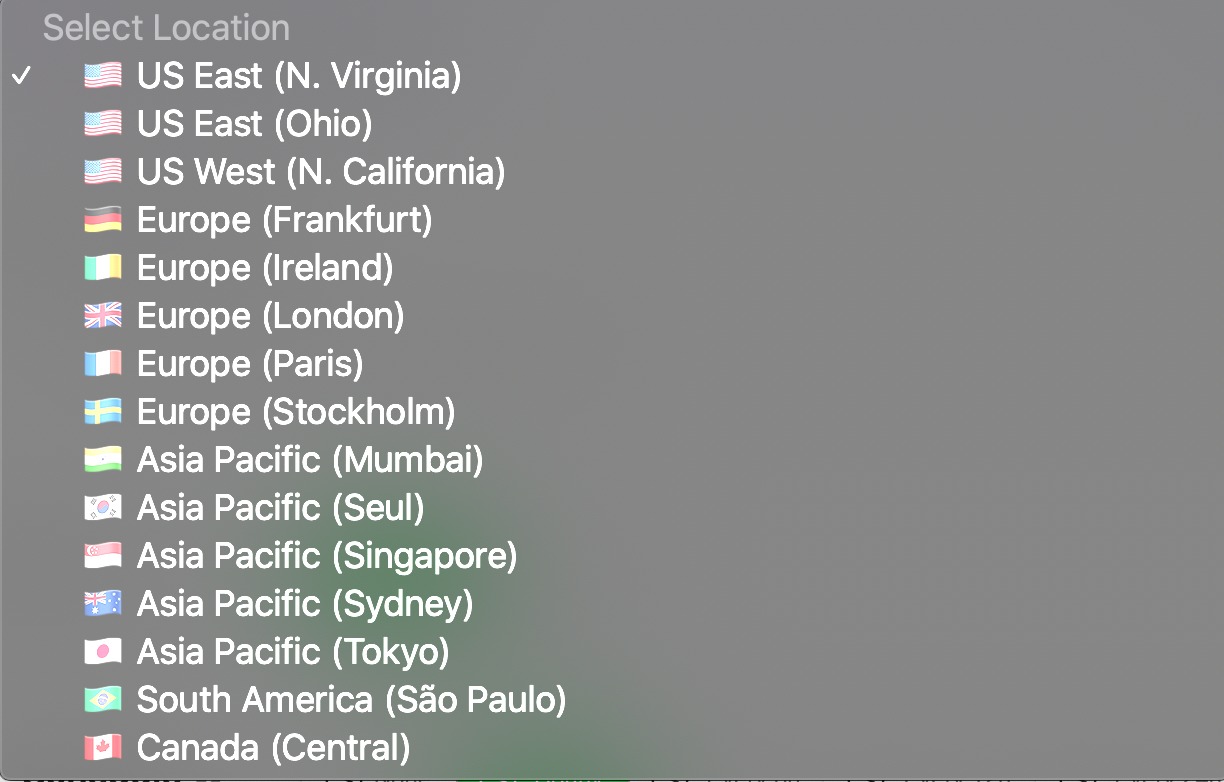 Create SEO Monitoring Alert
Choose desired alert, SEO alert in our case: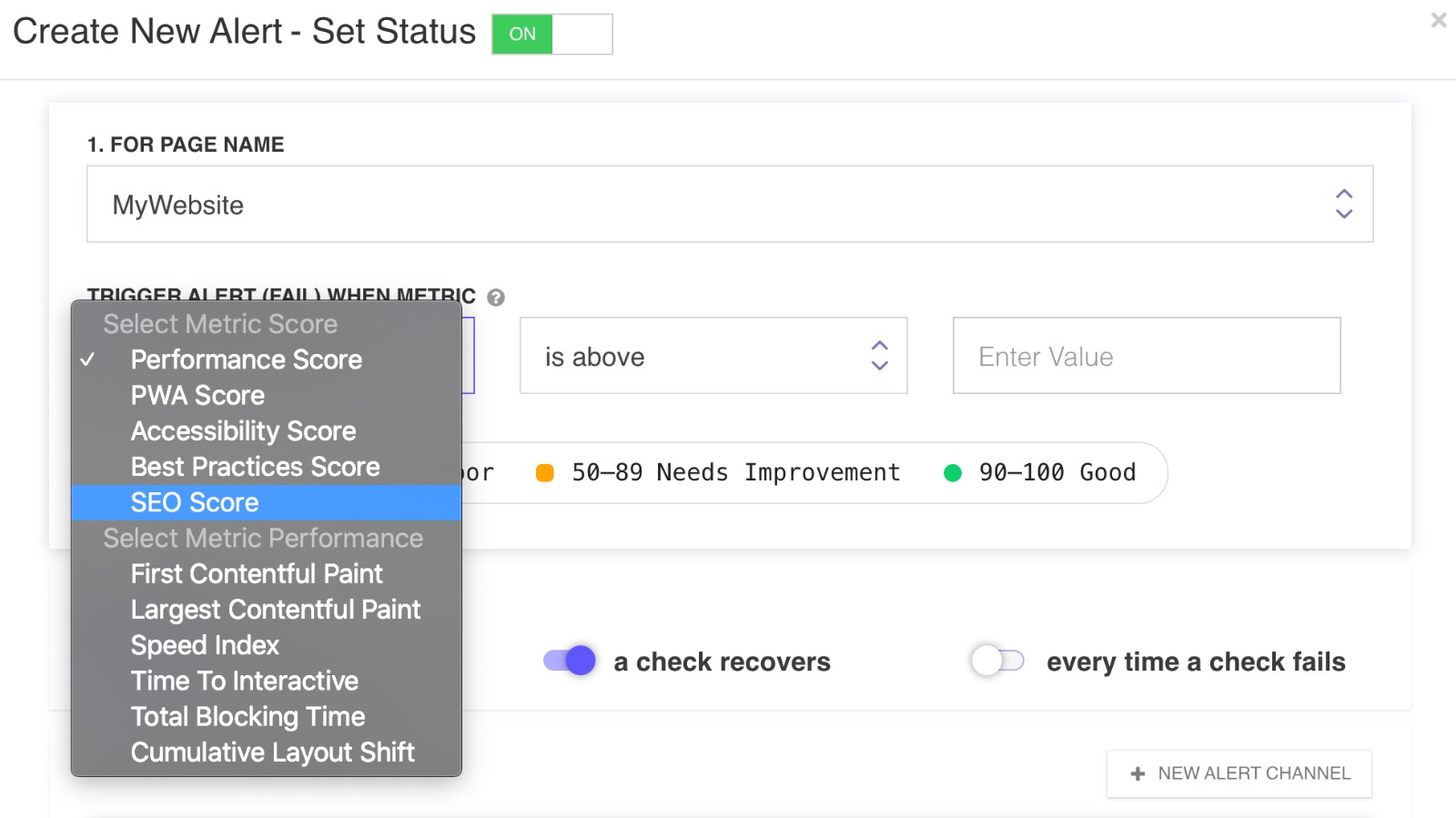 Configure SEO alert to get notified when SEO score changes


Add alert channel: Email, Slack, Microsoft Teams


Monitor SEO alert status


Start Monitoring Today
Create a LoadFocus account: https://loadfocus.com/pricing and start monitoring the SEO for your entire website.
Make use of the Chrome Extension for easier test results inspection.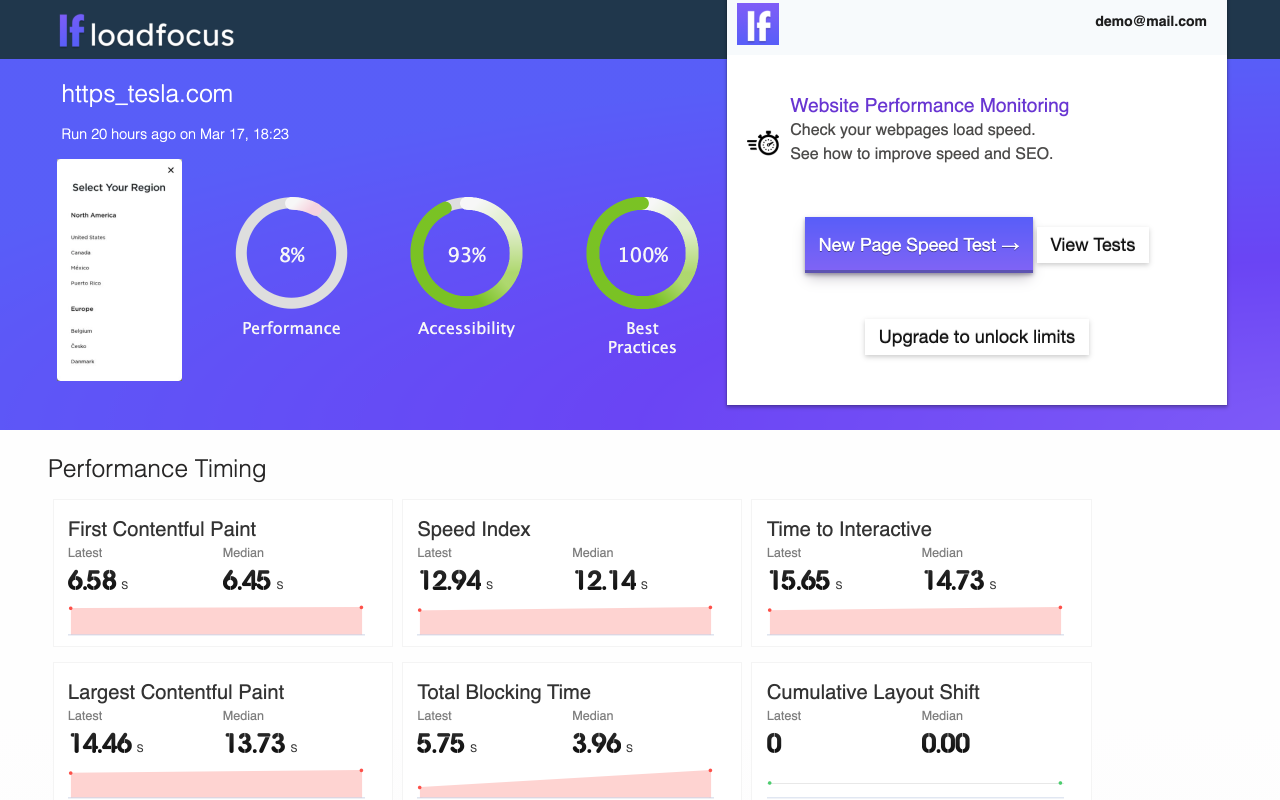 Check here, for more details on website performance and Core Web Vitals.
---
Written by Bogdan Vazzolla.
LoadFocus is a cloud testing platform, a load and stress testing tool which provides the infrastructure to run tests with thousands of concurrent users, from multiple cloud locations, in less than a few minutes, keep history of the results, compare different runs to inspect performance improvements or performance degradation. It also supports running JMeter load tests from the cloud and monitoring and audit web and mobile performance.