We released a cloud-based web UI testing service that makes life easier to build functional tests and automate the repetitive manual testing of your site. You can catch bugs before your users do.
It's similar to Selenium WebDriver, but for projects that are short infrastructure and/or coding expertise to confidently develop and manage automated test suites.
Create new automated website test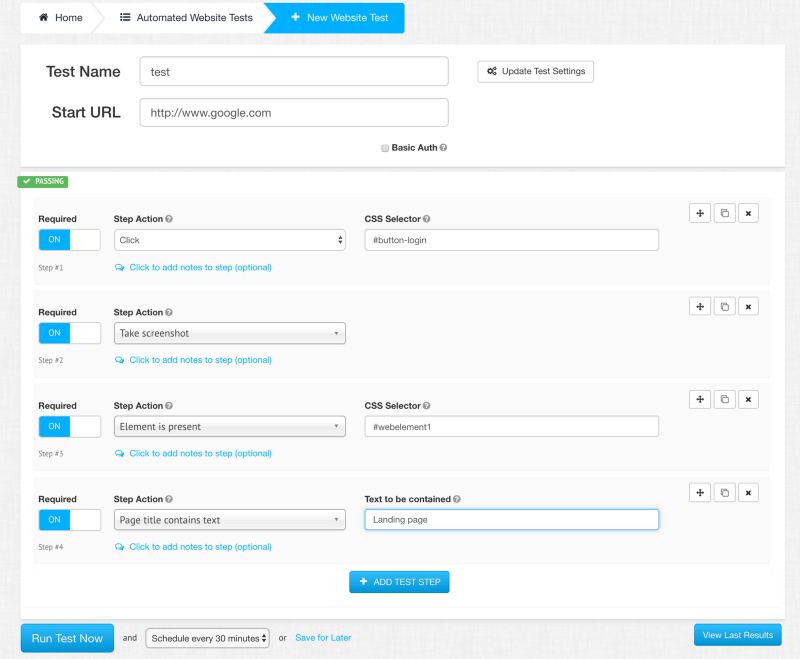 Choose the desired steps

View Results and Metrics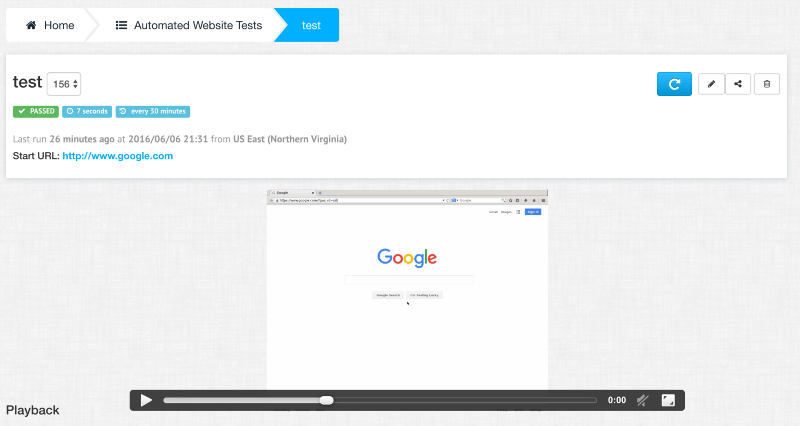 With the Automated Website Testing service from LoadFocus.com you can automate manual regression tests in just minutes and run them from the cloud to check for regressions.
Get notified when your tests fail and automatically find technical errors, review detailed issue reports with screenshots and videos of the bug in action.