2
minutes read
With our newly released White Labelled Reports for performance tests, you can now print the PDF reports in multiple languages. This applies to our load testing cloud tool and also for load tests using JMeter test scripts.
Displaying Multilingual Reports
The reports are accessible from the list of results pages: load test results page or Apache JMeter load tests results page.
Click the Print report icon which will take you to the PDF report page, from here you can inspect and print the results in any language, easily from the dropdown on the top of the page.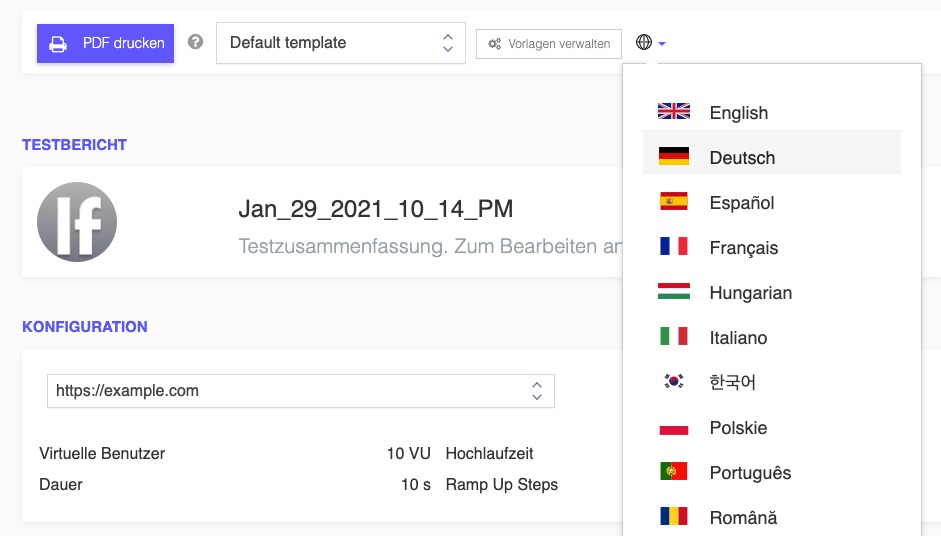 This new multilingual support for test reports comes along with other features present in our reports, features like:
custom logo upload (branding support)
components re-ordering or removal
multiple templates
custom test summary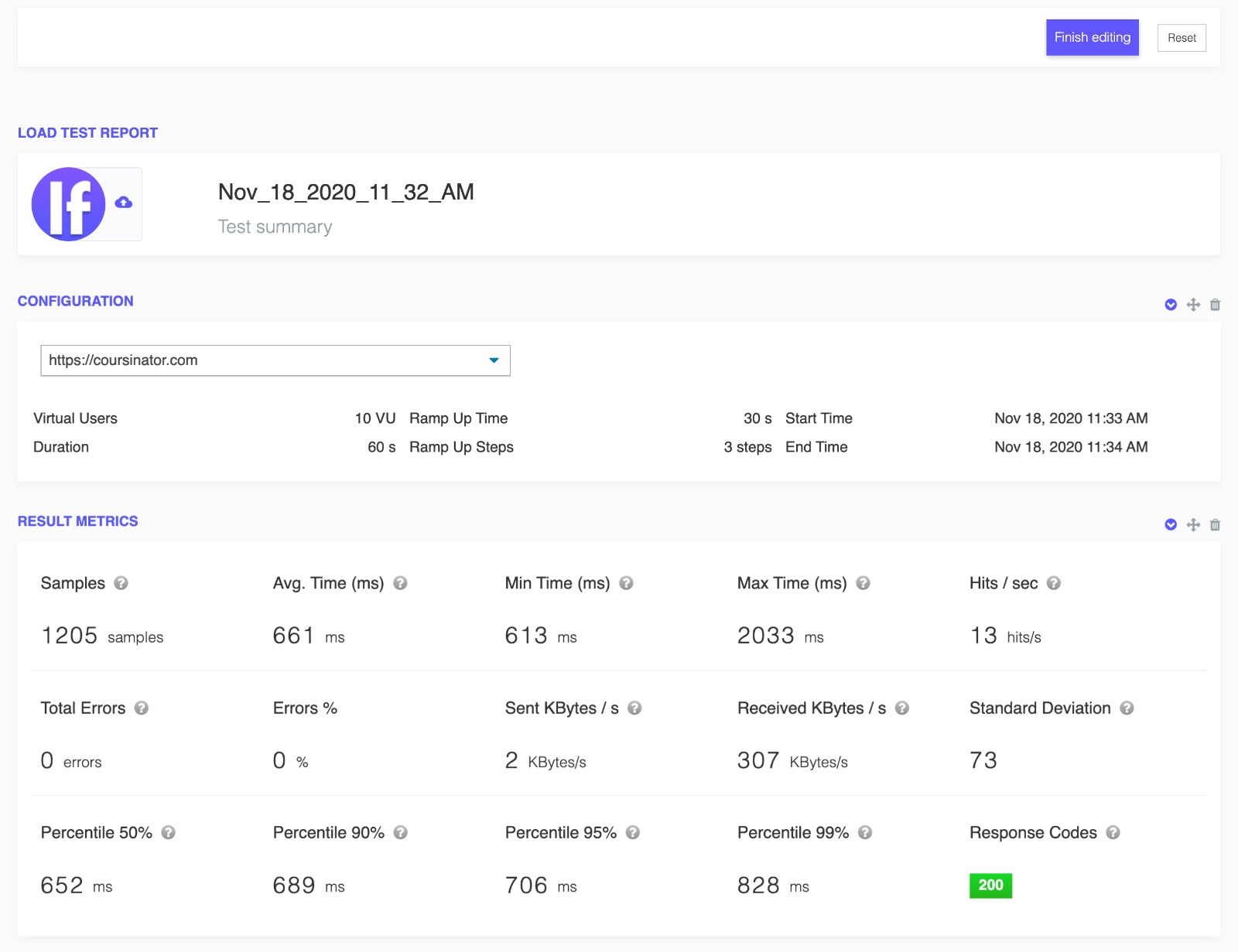 Get started with our performance test reports, and send reports for various clients in their own language, with different styling and components.
---
Written by Bogdan Vazzolla.
LoadFocus is a cloud testing platform, a load and stress testing tool which provides the infrastructure to run tests with thousands of concurrent users, from multiple cloud locations, in less than a few minutes, keep history of the results, compare different runs to inspect performance improvements or performance degradation. It also supports running JMeter load tests from the cloud and monitoring and audit web and mobile performance.