2
minutes read
Why should I schedule a "Mobile Emulation" test to run every hour or every day?
The answer is very simple: during the course of the development or even after the development is finished when changes are still done to the product is good to check how your application displays every day and put the running test on a dashboard, on a monitor or on a display in front of the product owners etc.
This process will make every change visible to the development teams, product managers and product owners.
How do I schedule my test ?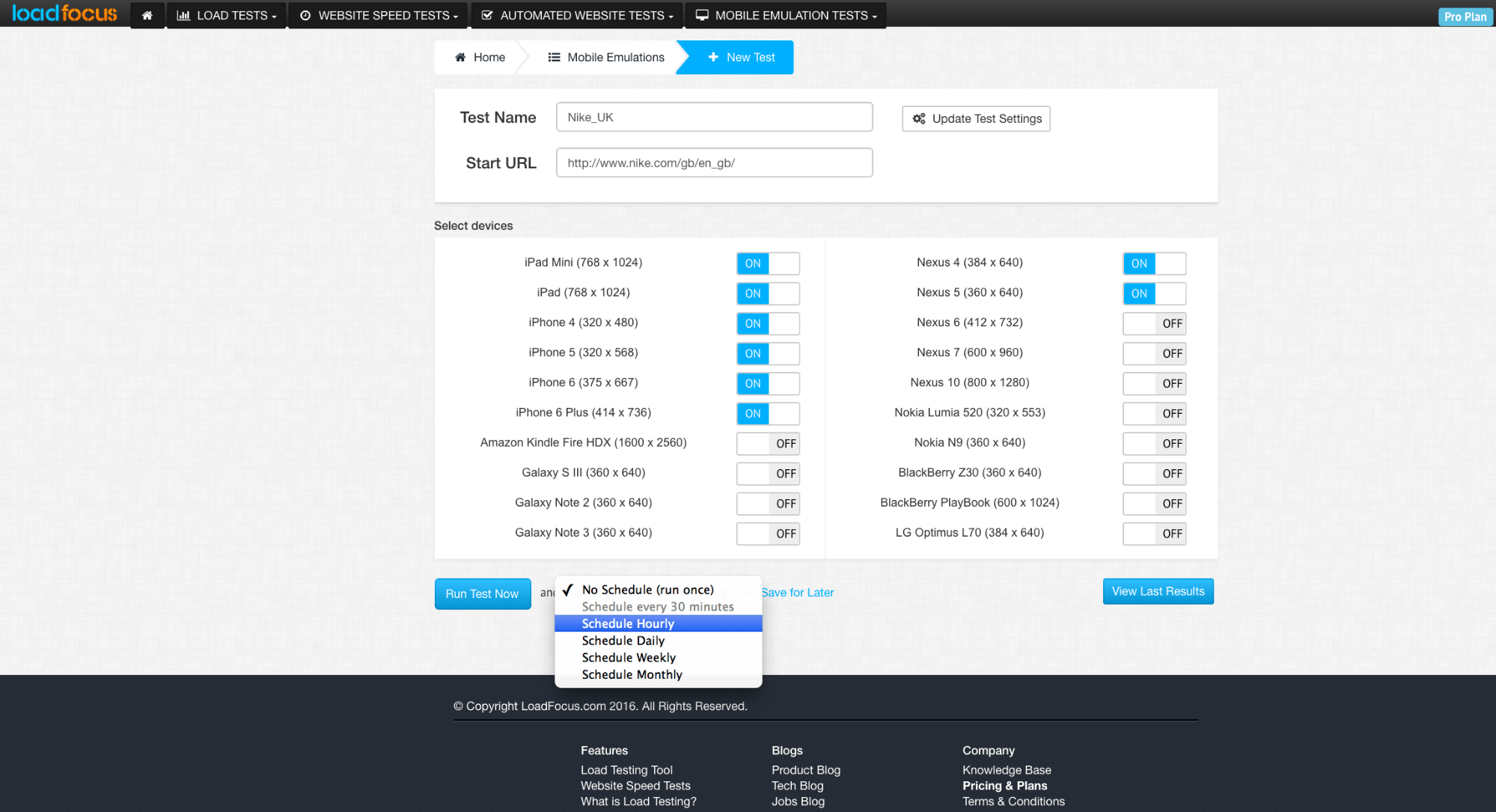 On the test edit page on the lower side of the page you will find a drop down in which you can select how often should the test run – like in the image below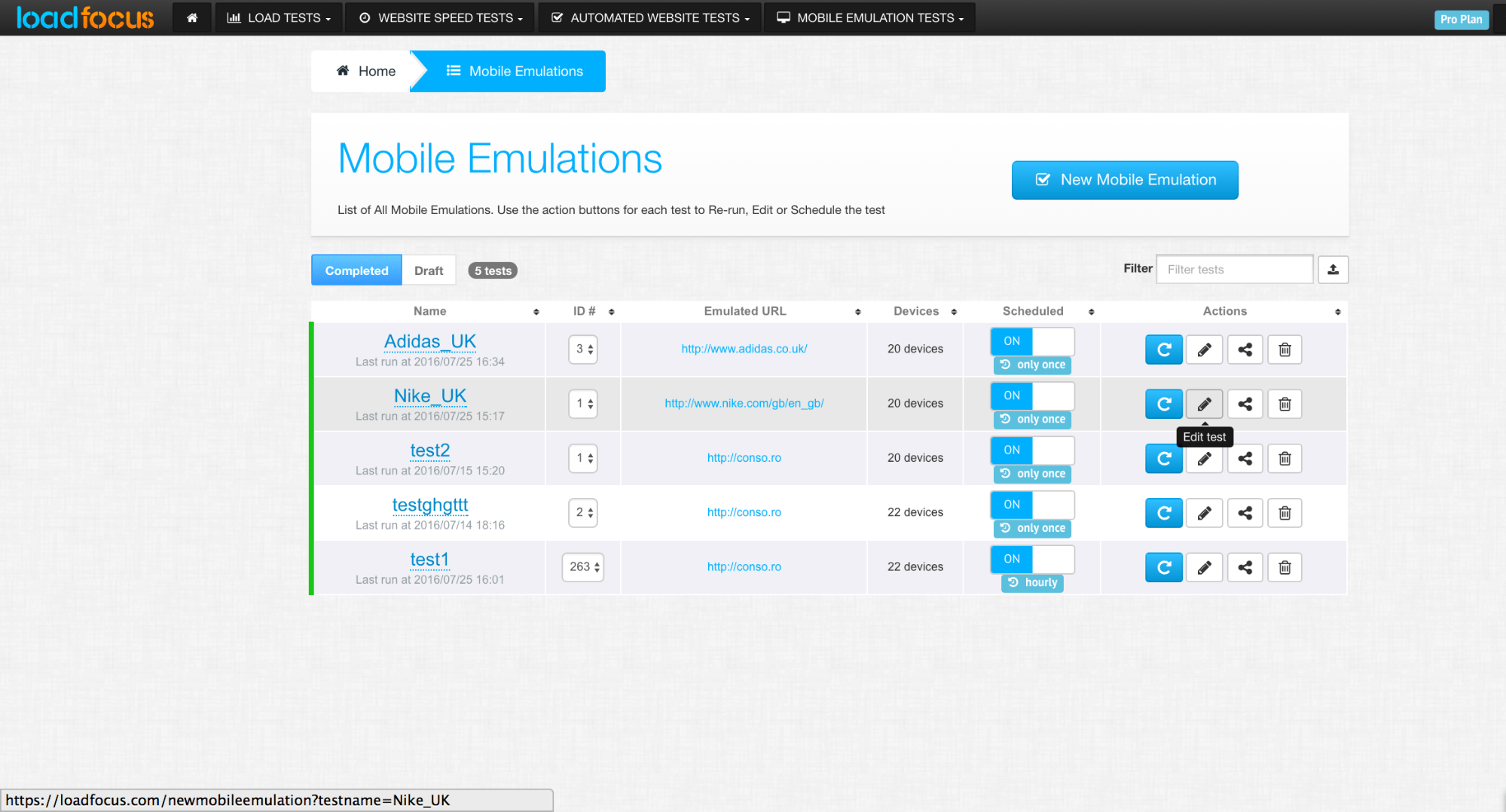 Choose the period and click "Save for later"
This is it. Now your test will run every time according to the selected period.
LoadFocus.com is a All-In-One Cloud Testing Platform for Load Testing and Performance Testing, Website Speed Testing, Automated Website Testing and Mobile Emulation for Websites, Mobile Applications and API Endpoints.