1
minute read
There are quite a few applications on the market that help you to make a screenshot of your application, capture the screen of your mobile or make a recording of your iPhone application.
These recording tools allow to record the screen of your mobile phone while using your application. This use case is very important when you want to demo an application to the product owners or to your clients. Some of these tools are Reflector 2 or X-Mirage.
The only bad part about these tools is that they are not free. We found another option to all these paid screen capturing/recording tools, an this option is totally free.
Below are the steps for taking a screenshot or for making a recording of your iPhone screen while using the application:
Connect your iPhone to your Mac using the cable that comes with your phone
Open QuickTime Player

by pressing Cmd + Space on your keyboard and typing "QuickTime"
or
by going to Applications folder and double clicking "QuickTime"

Click on File -> New Movie Recording
A new screen will appear and by default will try to record from your laptop camera
On the drop down that appears on the new screen, select the name of your device
Your mobile screen should appear on the laptop screen and you can click Record to start recording your video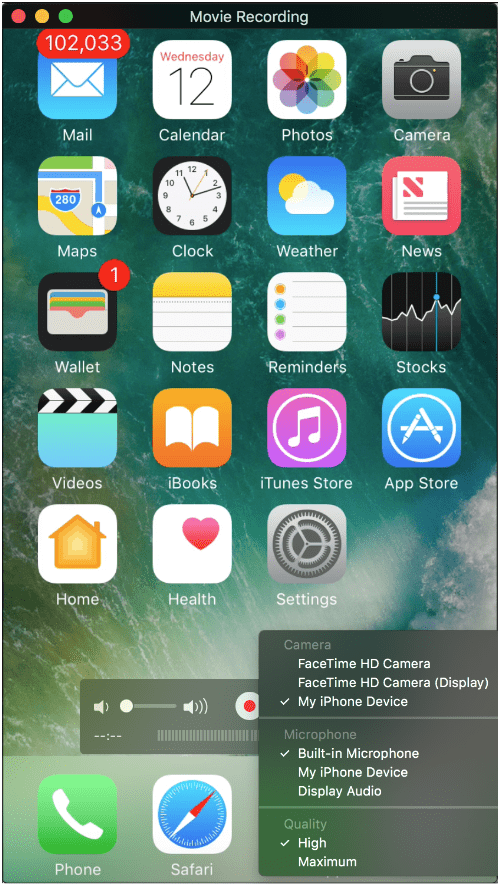 Thanks for reading. I hope you learned something interesting about React!
If you found this article useful, please share it with others. Don't forget to subscribe to get notified for the upcoming articles.
---